BEA Gala – Business of the Year Award (11-50 Employees)
Business of the Year Award (11-50 Employees)
This award category is catered to medium-sized businesses that are making a splash in the Region. Nominees in this category have gone above and beyond in ensuring that they're leaders in their respective industry.
This award is given to an outstanding business or organization with 11-50 full-time employees that has: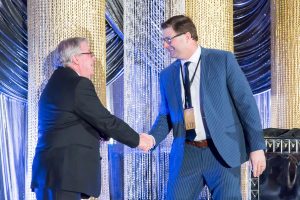 Been in operation for a minimum of two full years
Demonstrated innovative and proactive leadership within their business or industry
Demonstrated measurable success as a business and/or as an employer
Practiced good corporate citizenship
Made exceptional contributions by promoting community betterment.
The recipient of this award will have shown the community what they have to offer!
In 2018, Cushman & Wakefield Waterloo Region Ltd. took home this prestigious award! Their workplace culture is inclusive and they encourage their employees to get involved in public and charitable services. Through using good business practices they quickly became one of the Region's Top Firms with employee growth and year-after-year gains.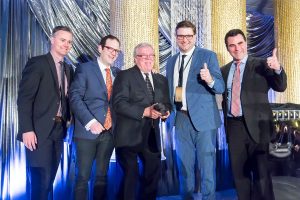 Good luck to all the incredible nominees below for the 2019 Business Excellence Awards!
Alert Labs Inc.
Black and White Commercial Roofing
Clean & Tidy
Depth Training
Dietrich Plumbing & Pump Ltd.
Document Imaging Partners
Driverseat Inc.
FoxNet
Little Mushroom Catering
Mulrooney & Associates Incorporated
Overlap Associates Inc
XCG Consulting Limited
The Business Excellence Awards Gala is taking place on February 21 at Bingemans. We would love to see you there to help celebrate these incredible businesses! Purchase your tickets online before they are sold out or reach out to events team to learn more about this prestigious event.