International Womens Day Breakfast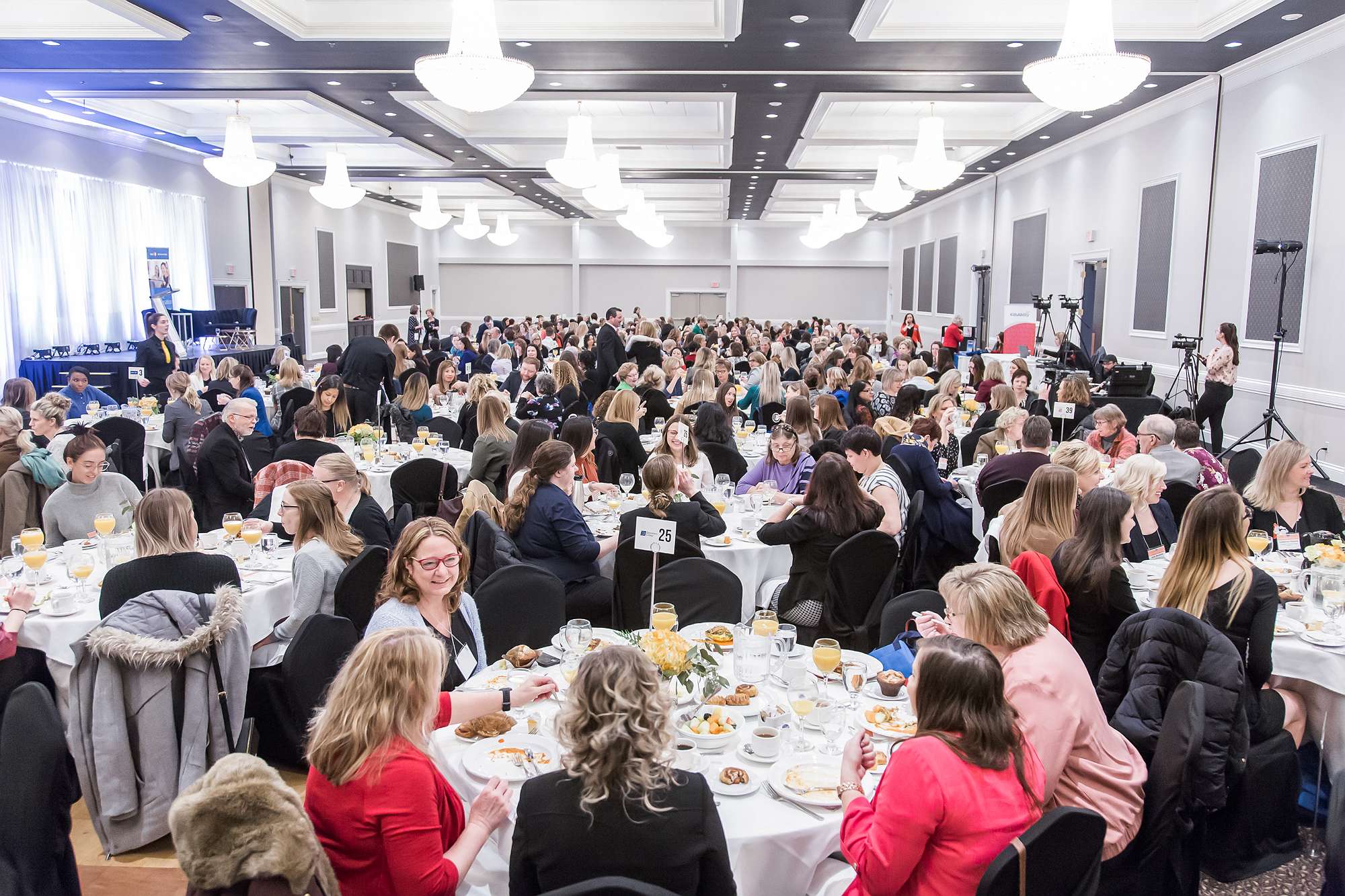 The Annual International Womens Day Breakfast is an event held in partnership between the Greater Kitchener Waterloo Chamber of Commerce and respected community leader Karen Redman. This annual breakfast aims to celebrate all that women have done in our community and around the world. It is a time to come together and share past successes and look to the future to continue these outstanding achievements.
The breakfast is one of the most highly anticipated events of the year in the community with over 300 in attendance and is an excellent opportunity to hear from a distinguished speaker in the business community.
Past Speakers have included:
2021 – Amber French, CEO, Supply & Protect, Linda Hasenfratz, CEO, Linamar Corporation, Colleen James, Principal Consultant, Divonify 
2020 – Sabrina Adair, Founder/CEO, Enabling Adaptations Inc., Jessica Gerber, Manager, Oakridge Acres Country Meat Store
2019 – Lauren Lake, Co-Founder at Bridgit, Shirley Hilton, Acting Deputy Chief, Waterloo Regional Police Service, Lilika Beck, VP Global Marketing, Unitron Global
2018 – Dinah Davis & Rosa Lupo
2017- Dr. Anne-Marie Zadjdlik, Founder of Bracelet of Hope
2016 – Heather McLachlin, Amy Schlueter & Rita Westbrook
2015 – Anne Miner, President/Founder of The Dunvegan Group

2014 – Marci Ien, Co-Host of CTV's Canada AM
2013 – Farah Mohamed, President & CEO of G(irls)20 Summit
2012 – Susan Brown, Senior VP at BMO Bank of Montreal
2011 – Jane Roy-Pearson & Janine Grespan
2010 – Myrta Rivera & Jan Varner
International Women's Day Leaders of Tomorrow Award
The award was created to recognize young women for their demonstrated leadership, academic success and community contributions.
This award is meant to encourage the young women of today to achieve academic success, get involved within their community, and become a leader of tomorrow. For information on award criteria and to apply, be sure to fill out the Leaders of Tomorrow Award Application.
Staff Liaison: Carolyn Marsh, Events Manager