Member Rewards
The Chamber Member Rewards program offers member-exclusive deals that help lower your costs as a business. Discounts from group and individual insurance discounts to lower per litre gas discounts and Merchant Services discounts, it is hard not to find significant savings.
By maximizing the Chamber's exclusive Member Rewards programs, a company of 10 employees or less can expect to save an average of $2,600/year. Not a member? Contact Dana Walton, Director, Strategic Initiatives & Business Development, by email or by calling 519-749-6047.
---
Solutions for any workplace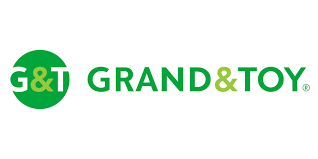 Grand & Toy provides real value to Chamber of Commerce organizations Canada-wide. This specialized program offers more choice and greater savings for the Chamber and a significant ROI for members. With the Chamber's purchasing power, members save on average up to 25% off competitor pricing, have access to competitive paper prices, and receive preferred pricing on select categories including office supplies, coffee and technology accessories.  Beyond the business basics,  we offer expert advice and bespoke solutions to streamline operations for your technology, facilities, cleaning & hygiene programs, workplace furniture and overall business challenges.
At Grand & Toy, you can find everything for your business:
Technology Services & Solutions
Facilities solutions with enhanced Health & Safety measures
Custom Workplace Furniture
Ergonomic Furniture and Accessories
Essential Office products
Start saving today by clicking here!
---

As a member of the Greater Kitchener Waterloo Chamber of Commerce, you have exclusive access to a suite of products and services designed to protect your business, your family, and your future, while helping you reduce costs. The One Source Advantage program by Cowan Insurance Group offers the benefits, insurance, and risk management services you need in an easy, convenient, and cost-effective way.
---
ProfitPoint Communications Discount

Do you ever suspect that you may be over paying for your communication services? Services such as; cell phones, internet, TV and business phone lines. Do you feel that there are better rates – even with your current provider?
ProfitPoint Communications specializes in communications expense management. Quite simply, they act on your behalf to get better rates with your present providers – in fact their clients have averaged 40% savings – and only charge you a small portion of what they save you. Find out how ProfitPoint Communications can help you start saving thousands with a Free Bill Analysis.
---
Chamber members, take advantage of the UPS Members Benefit Program and save on a variety of UPS services! You'll receive 40% off small package shipments within Canada, to the U.S. and to worldwide destinations, 30% off imports into Canada, discounts starting at 75% off freight shipments, and more.
Find out all the details of the UPS Members Benefit Program and start saving on more than just your regular shipping needs.
---
In today's business world, with social networks and the need for a direct link to your target audience – your customer – it is important to utilize the services of Constant Contact. By using Constant Contact you will have access to these three email marketing solutions: Email, Surveys, and Event Marketing. Chamber members can expect to save up to 25% off of all of the best online marketing tools around today!
Check out the Constant Contact Member Rewards page to see how you can start connecting with your customer base and save money at the same time.
---
The Greater Kitchener Waterloo Chamber of Commerce, in association with the Canadian Chamber of Commerce and Esso, is pleased to offer our members reduction on fuel with every fill up. You can save money on every purchase whether you buy it across the street, across town or across the country. 3.5 cents per litre fuel discount off the retail posted pump price purchased in Canada at any Esso-Branded service station. It's a convenient and secure way to control and manage fuel expenses for your company vehicles whether you have one or 1,000!
---
Perception and service is everything in the business world whether you are a multi-national corporation or a locally owned grocery store. To ensure strong customer retention rates and excellent service, your Chamber is pleased  to provide a valuable Mystery Shopper Program at an extremely cost effective price.
Fill potential gaps in your sales system or fix issues you may not be aware exist through the watchful eye of a trained mystery shopper. They  will properly audit how your business performs to an average customer or guest. Find out more today about how the Chamber Mystery Shopper Program can help you.
---
Watch here for more Member Rewards soon!