ChangeIt Partners with BMO Bank of Montreal to Revolutionize Charitable Giving
ChangeIt has made it its mission to revolutionize how consumers donate money to the charities of their choice. Yesterday ChangeIt took a big step forward in the mission as it was announced that BMO Bank of Montreal will be partnering with ChangeIt to change how Canadians donate to their favourite charities. BMO Bank of Montreal is the first "Big 5" Canadian bank to partner with ChangeIt and is likely not to be the last.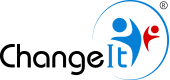 ChangeIt is not only a new way to donate to your favourite charities, it is an innovative crowdfunding platform that allows you to create virtual change through your regular BMO Mastercard transactions and then donate that Virtual Change to up to 5 of your favourite charities every month. It's the same as tossing in loose change from your order at a coffee shop into a fundraising jar, but instead the funds are donated automatically to the charities you feel most passionate about after you've made your transaction.
For more information check out this overview of how the system works:
I want to congratulated President and Chief Philanthropy Officer David Beaton, CEO Mike Kitchen, and the entire ChangeIt team on this major step in revolutionizing charitable giving. And, a big thank you to BMO Bank of Montreal for stepping forward in your partnership with ChangeIt and what that partnership will mean to charities and those they help.