How to Be a Good Linkedin Neighbour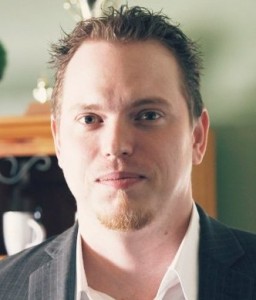 Kris Ronan
Director – Southern Ontario
Intrigue Media
Chamber Young Professionals Committee Member

LinkedIn's mission is simple:  "connect the world's professionals to make them more productive and successful." When you join LinkedIn, you get access to people, jobs, news, updates, and insights that help you be great at what you do."  LinkedIn's focus is to create an online community where people can interact. I like to think that people interact on LinkedIn like people do in a neighbourhood.
Below are some tips on how to be a good LinkedIn neighbour:
1.    Give cups of sugar
When connecting with people, take a couple of moments to familiarize yourself with them. Find out what's important, what they are into or common influences. Seek ways to add value by taking a moment to compliment them on a post or send them an article or blog which you believe will help.
2.    Screen the people you let into your neighbourhood
LinkedIn is not a popularity contest. When someone knocks on your door, do you invite them in right away? Or, do you ask a couple of questions first to qualify the person on the other end.
Take a couple of moments to find out why they decided to send the request. I would much rather have a group of neighbours who are invested in building community and adding value rather than people who want to know everyone in the neighbourhood just to keep up with a popularity contest.
3.    Don't play "nicky nine door"
If someone answers the door, be on the other side. Ever receive an invitation which you accept, only to never hear from the person? How did that make you feel?
Be genuine in your approach and open with your communication. If you have a reason to knock….knock. If you don't, then you must ask yourself why you're doing it.
4.    Don't be a creep
When sending out invitations to people who may not know you, let them know why you are sending the invitation. Not only will this add context as to why you are contacting them, but it will help establish some rapport. If you're sending an invitation because you would like an introduction or perhaps you would like to speak with them regarding a business opportunity, be open, honest and up front.  It's amazing what can happen when you know what you want and you ask for it. I personally prefer it this way.
5.    Build Community
If your neighbour is looking for some help and you have access to the help…help! Once a month put a calendar invite together and connect people within your network which may be able to benefit from knowing each other.
Alternatively, the best way to be able to build credibility and recommendations is by giving them! Make some time to compliment people in your network using endorsements or recommendations. This is a great way to showcase the work or relationships you currently have as well as being able build your profile by receiving them in return.
So…who ARE the people in your neighbourhood? Are you someone who steals sugar or gives sugar?
Check out the Libro Chamber Young Professionals on Twitter and Facebook or for a little face-to-face networking come out Wednesday, November 12th for our next Chamber Young Professionals event at Moxie's.