The Most Common Phone Systems for Business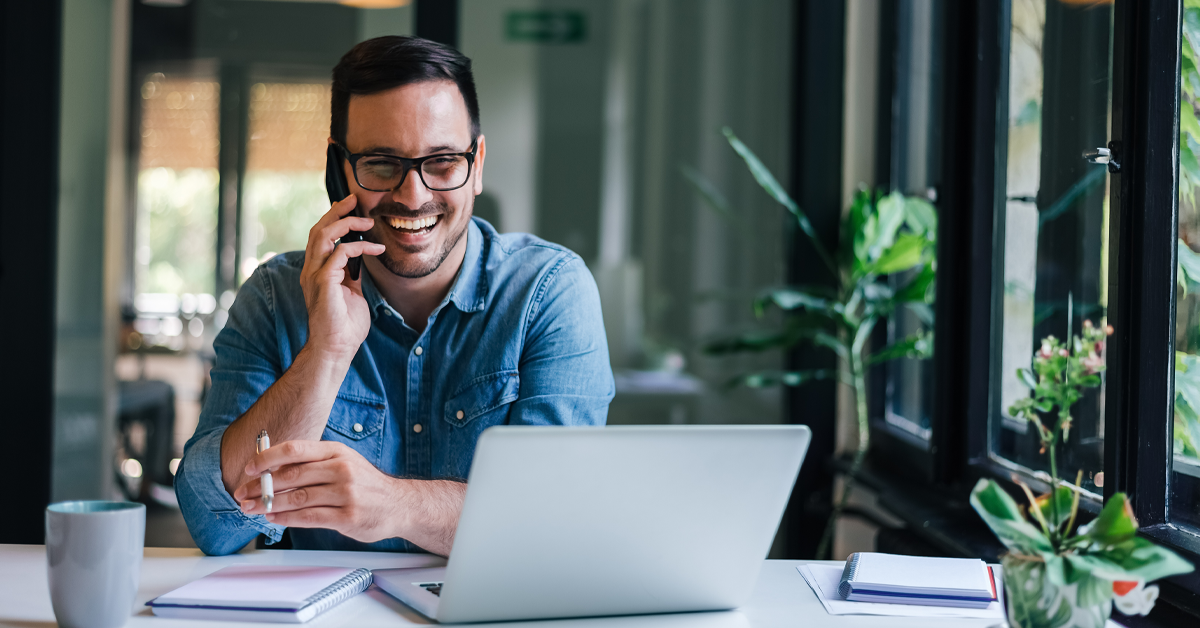 A business telephone system is a critical tool to keep your business connected to the outside world and enables employees to communicate effectively with each other and with external clients and partners. Furthermore, phone calls are still one of the most preferred communication channels between customers and a business or employees and their co-workers. In short, if you own and run a business, investing in a reliable phone system is vital to the success of your operations.  
There are many types of business phone systems available that are designed to meet the requirements of today's business. But, with numerous phone systems on the market, it can be tough to choose the right one. Learn about the different types of phone systems below to decide which one is best for your business.  
What is a Business Phone System? 
A business phone system is a multiline phone system that includes many basic and advanced call handling features used in small to large office environments. Phone systems today are designed to better meet the requirements of today's modern business, offering more flexibility, with new technological advancements, features, and benefits than traditional phone systems.  
So if you're still using an antiquated business phone service, you should think about modernizing your call infrastructure to get the most out of your business communication tools.  
Types of Business Phone Systems 
There are four main types of business phone systems. Key System Unit (KSU), Private Branch Exchange (PBX), Voice over Internet Protocol (VoIP), and Hosted VoIP.  
Key Systems Unit (KSU) – This is the most basic multi-line business telephone system. It is a landline-based hardware system that requires a central switching device that is installed on your premise. IT converts a single public switched telephone network (PSTN) line into an array of internal business lines, allowing users to use various internal lines from a single telephone desktop.  
Because KSU's are landline-based they can only support a limited number of phone lines. As a result, they are typically used by a smaller organization with less than 50 employees that do not receive a lot of incoming and outgoing phone traffic. As the most basic phone system, they are also limited in terms of features and include basic functionality like hold buttons, intercom, paging, and speakerphone. The units themselves have multiple buttons that represent individual lines. When the user picks up the receiver, they press a button to access the line, the line that is in use will light up to notify others that it's unavailable.  
KSU's are definitely on the decline and considered a legacy system as more innovative phone systems are replacing them, and phone companies are no longer producing them. This is something to consider as your business grows because these systems cannot scale with you.  
Private Branch Exchange (PBX) – This is a centralized network that is connected to a local Public Switched Telephone Network (PTSN) through a landline. It connects people within an organization to each other and lets them send and receive external phone calls. 
Similar to a key system, you need hardware installed on-site. A PBX however, is much more sophisticated, flexible, and scalable, with more advanced features such as automatic incoming call routing, and auto attendants that allow customers to choose different menu options.  
PBX systems are great for larger companies with more than 40 employees who can afford a more expensive phone system. They are designed to accommodate complex calling requirements and provide more automation and customization typically required by large corporations. 
Voice over Internet Protocol PBX (VoIP PBX) – One of the most widely used types of business phone system is a Digital or VoIP PBX, also referred to as Internet Protocol PBX (IP PBX). It's a business telephone system that provides services similar to a standard PBX but it allows a business to make internal calls using the internet. The system connects through a company's LAN or WAN data network rather than through the circuit-switched networks used by the traditional Public Switched Telephone Network (PSTN).  
VoIP systems offer more versatility and flexiblity than other types of business phone systems due to the feature-rich system and because calls are handled over the Internet. The flexibility is probably one of the main reasons businesses choose VoIP because you are not tied to your desk like you are with a landline. You can make calls from internet-connected devices, such as laptops, tablets, cell phones, and forward incoming calls to your phone or other numbers.  
Because VoIP connects through the internet, you do have to ensure you have a reliable high-speed internet connection for it to function seamlessly. It's also a self-hosted system which means the organization is fully responsible for maintaining the system in-house.  
Hosted VoIP   – If you are looking for a business phone system that you don't have to manage and maintain onsite then a Hosted VoIP system, also referred to as a Hosted PBX is the best option. Hosted VoIP, uses Voice over Internet Protocol (VoIP) technology to make calls over the Internet. You won't be relying on hardware and fixed Phone lines running through your office building anymore to make all your important calls. This allows you to eliminate some of the installation and maintenance costs associated with a traditional PBX system without sacrificing any advanced functionality. 
A Hosted Phone service is generally hosted on an IP network in the cloud. It is not based on your company's premises but instead is hosted on a server typically owned by your service provider. When a phone system is hosted off-site, it means the responsibility of hardware, software, training, operations, maintenance, and more is handled by a service provider. The service provider manages the regular updates and upkeep, freeing organizations from endless hardware upgrades, repairs, and the overall complexity of managing a cloud-based phone system on-site. 
A Hosted PBX can transform your business communications. The capabilities and rich feature set of a cloud-based system extend to all business types and sizes, presenting a number of advantages. On top of this, it also represents a way to scale your business for the future with continuing technological advancements, making it a valuable long-term investment. 
In short, a hosted phone streamlines your company's business communications, making it more flexible, scalable, easy to use, and easy to manage, resulting in much lower administration and set up costs that you would see with a traditional phone system. 
What's the best phone system for your business? 
The best solution for your business will depend on the size of your organization, how many calls you handle, future growth potential, budget, and location, among other things. Phone service providers like Execulink, can you help you choose the best solutions for your business designed for your unique needs.  
Call us at 1.866.706.1991 today or visit our  Voice Solutions  page to find the right Phone system for your business.