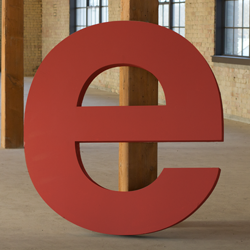 It seems obvious: don't invest in marketing that costs you more than the profit it generates, but the reality is that most businesses cannot accurately gauge the effectiveness of their marketing tactics. Usually because they haven't needed to, they don't know how or they're just too busy taking care of business.
Unfortunately, the lack of tracking leaves you open to a high probability of wasted dollars and a lot of "crossing your fingers" as you hope for more sales. These days that's all unnecessary. There are many modern tools available for accurate tracking of leads & sales, you just have to demand it from your marketing/ad agency.
Peter Wagner of Hogg Mechanical, a local HVAC company, has experienced this firsthand with 400% growth over the last 4 years. "I moved almost my entire marketing budget to digital after echosims proved how cost effectively they could generate quality leads, and the results have gotten better every year."
echosims is a local digital marketing company that builds sales-focused websites and online marketing campaigns for B2B and B2C customers with a huge emphasis on performance tracking and optimization.
Take Adwords for example, those ads on the Google search results page. They are great for most businesses because you're advertising to people searching for what you offer and only paying if they click on your ad.
"But clicks don't mean sales" says Jeff Horst of echosims. "and sales are what really matters." Yet most Adwords sales pitches still focus on the number of clicks and cost per click with no attention to the number of leads or sales those clicks generate.
For the Hogg campaign, instead of cheap clicks, echosims focused on what the hottest buyers were searching for (often the more expensive clicks) then made sure that they did a really great job of turning those clicks into leads. They even tested buying cheap clicks to prove how unprofitable they were.
According to Jeff, "It's all about how well you convert those clicks into leads. You've just paid for them so you definitely don't want to send them to your home page or an information page that isn't compelling."
"That's the not-so-secret sauce to our success. Whether it's an Adwords, display ad, Facebook or other social media ad campaign, we start with a well-crafted, highly targeted sales page with compelling copy. Then we test it, track its performance and constantly refine it to improve profitability."
"We've actually taken over existing Adwords accounts that weren't doing so great and seen a dramatic improvement in profitability using this strategy."
The end result is more consistently, profitable campaigns and a lot less crossing your fingers. Both of which are good for business.
echosims was founded just over five years ago by Jeff Horst and Matt Martin, two local boys with Mennonite heritage and a strong passion for helping local businesses flourish. They have been successful at growing a talented team that, like them, is very big on transparency, realistic expectations and having fun with their clients.
"You don't have to go to Toronto anymore to get great marketing," says Jeff, "there's plenty of great companies right here in town." And it sounds like he's right.
If you'd like to learn more about echosims and their work, grab a coffee with Jeff, he might even let you sneak a peak at Hogg's campaign. You can reach him at 519-505-4769 or jeff@echosims.com