10 Different Ways to Promote Your Small Business' Products or Services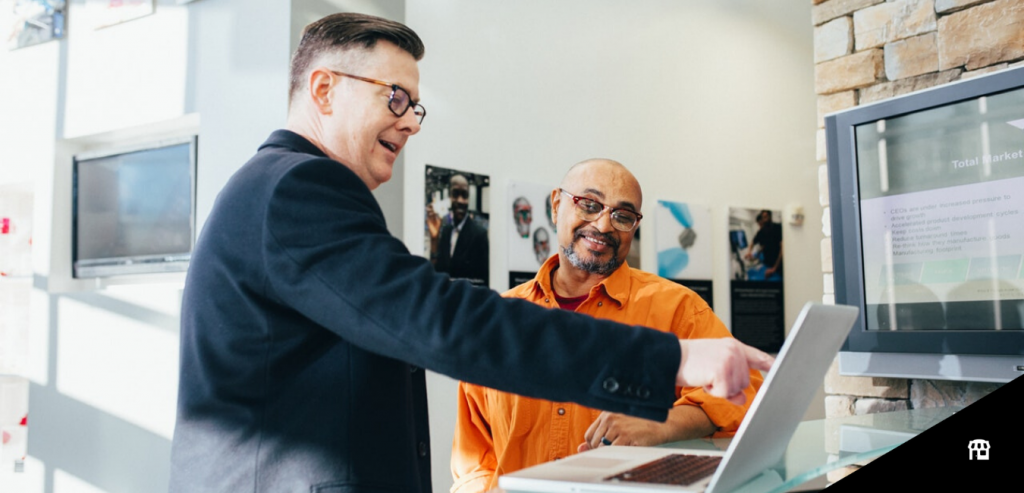 Are you overwhelmed with the thought of getting your business out there? It can take a toll on small business owners to constantly think of new ways to promote their products and services. Sometimes when we focus so much on the day-to-day tasks of owning a business, promotion and marketing efforts can be pushed to the back burner. Here's a quick list of different ways to promote your small business' products and services that you can reference when you're in a rut.
Postcards
Printed materials are a great way to give something physical to someone when they come into contact with you. Oftentimes we see most businesses using business cards – which is great to have! But a sometimes-forgotten marketing material is postcards. Since they are larger than your average business card, you can add additional information and represent your brand wherever you go. They can make a statement to a client or customer when they constantly receive business cards and be given out at vendor booths, networking events or in-store. Try it for yourself!
Social media
Leveraging your social media presence is a cost-free way to get your message out there to the right customers. But first you'll have to know who your perfect customer is! Having a better idea of what your customer's habits are, how they interact with businesses and where you can find them in their day-to-day life can help you plan your social media practices accordingly. Then you will be able to determine what type of content is best suited for your social media – Blogs? Videos? Polls? Knowing your customer means knowing how to best use your social media presence. If you don't have time to schedule your social media posts, consider a ShopKW package. For a fraction of the cost of hiring a full-time marketer, a representative from ShopKW will create and publish content on your behalf.
Networking
It's commonly said that one of the most popular ways someone attains a job is through their connections. What about your customers? Putting yourself out there and networking is a great way to have the community know the face behind the business. It also provides you with the opportunity to highlight key aspects of your products and services for the particular individual in front of you. Consider it like a small interview – showcase your strengths but consider the conversation at hand and how your business can support the needs of the person right in front of you. Your local Chamber of Commerce is a great way to find networking events (even virtual ones!) in KW.
Influencer marketing
Influencer marketing really boomed around 2014/2015 and is still relevant today. However, many consumers are more conscious of ad placements. Being strategic with your influencer marketing is key to its success. Instead of having a script for an influencer to follow with points they must say, be considerate of their own voice and relationship with their audience. Allowing autonomy with the influencers you work with encourages them to speak more honestly about the products or services you provide. If you are confident in your products or services, you shouldn't feel like you must control what an influencer has to say about it to their following. 
Online directory
Another way to promote your products and services is by using online directories. In an online directory, your business or profile will be linked with certain keywords related to your business, placing you in an appropriate category for what you sell. You can register your business for a FREE ShopKW account that allows you to have your business displayed in the online directory. Being recognized using keywords online will help with search engine optimization and allows you more opportunity to be seen online by the right customers. Add your business today and have the chance to include yourself in 2 directory business categories.
Blogs
If you're looking for a way to connect with your customers and be a thought leader within your industry, you should consider blogging for your business. Blogging allows you to focus on particular pain points for your customers and address them directly. For example, if your business offers plumbing services you may learn that many of your customers have very limited knowledge on the full range of services a plumber can provide. Writing a blog on "Services you didn't know plumbers offer" could be a way to introduce new concepts to your customers. You can embellish your blog by specifically mentioning products and services you offer and providing contact information for your customer to learn more.
Posters
Traditional marketing is not dead! As much as your online presence is very important, adding in some traditional marketing, including physical posters, can be a great way to target new customers. If you plaster posters on local community boards, you can reach new clients that may not have seen your social media ads. This works especially well for event marketing, where you can build excitement for your upcoming event by strategically placing posters around Kitchener-Waterloo. Don't forget to always ask permission before posting your flyers!
Email marketing
Sending emails straight to your customer's inbox is a great way to offer special promotions, while keeping them engaged in your business. You can highlight particular products or services through email marketing by using ShopKW's email options. When you register for a business profile, you are able to send email blasts to the customers in your roster. From offering discounts, to showcasing new products, connecting with your customers can be a direct experience over email.
Podcasts
In the last few years, podcasting has become a very popular form of media that people consume daily. This can be especially true for people with long commutes or for those who enjoy learning while on the go. There are more than one way to approach promoting your products and services through podcasts. The first way is to be a guest on a podcast. Maybe you're a female entrepreneur and are a guest on a podcast about working women. You can speak about your experiences, which indirectly promotes your business. Another option is to purchase an ad in a podcast. Many podcasts will pause momentarily, similarly to radio, and the hosts will read an ad. This could be a prime opportunity to have a highly engaged and dedicated audience learn more about what you do!
With easier access than ever to the internet and a variety of ways to promote your products and services, you have the opportunity to leverage your presence to gain new customers. The best part is with a ShopKW business profile, you can have access to almost all of the different ways to promote your products and services mentioned. Get started today and make an impact on our #ShopLocal community.