10 Strategies to Encourage Your Customers to Shop Local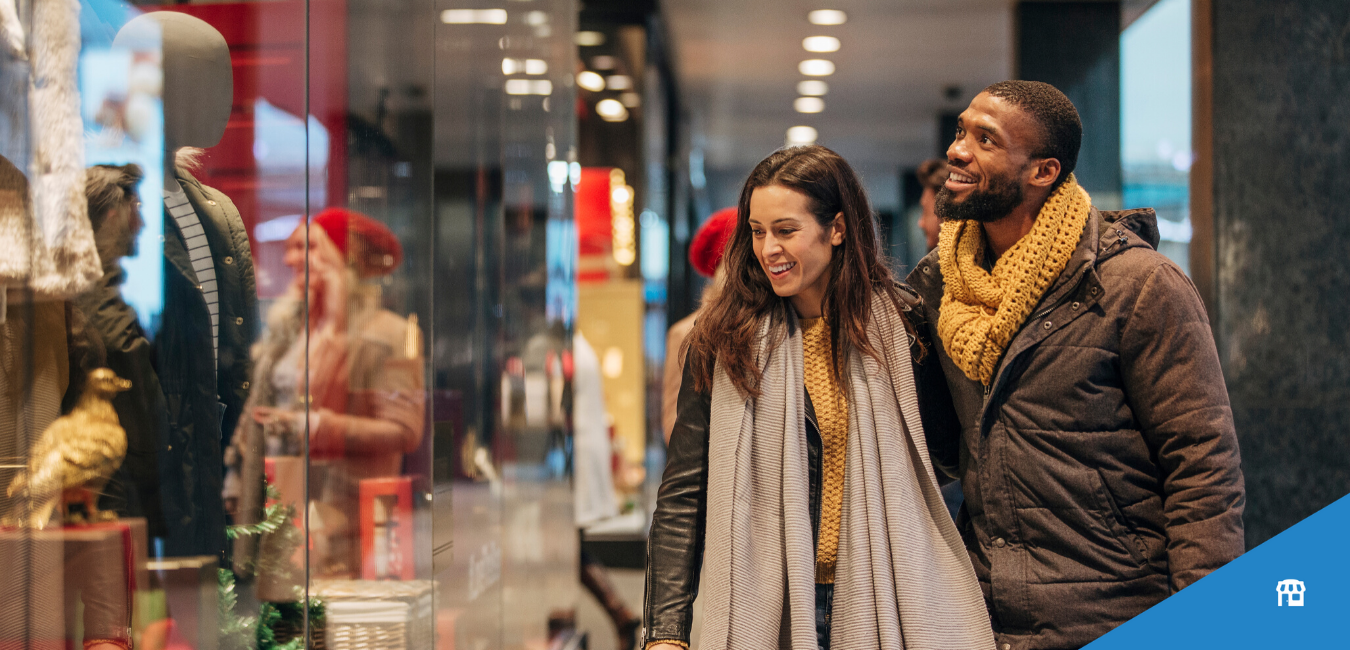 It's now easier than ever to get the products you need, right away, without even leaving the comfort of your own home. With business giants who offer same-day delivery and online-sales with a loyal customer base, how can small businesses keep up? There is so much value in shopping local, not only for the business itself but for the surrounding community. Here are 10 different ways you can engage your customers to encourage them to shop local.
Share why you're Unique
You bring something great to the KW community – that's why you're in business! Highlighting these unique qualities is important when it comes to customers buying into your business' concept. Think about a coffee shop. There are so many to choose from! But what makes yours special? Maybe you donate part of your proceeds to charity, or you offer special discounts for your surrounding businesses. Whatever the case, don't be shy and let your customers know.
Highlight your Community
Kitchener-Waterloo is very community-focused. With events like Oktoberfest or the Chriskindl Market, there are very loyal community members who routinely support local initiatives. You need to make yourself a known name in the community by also being represented by these initiatives. Whether you become a participating business in the ShopKW Business Crawl, or join other events such as the Uptown Hop 'N Shop, you will gain more recognition, making your customers more likely to support your business.
Engage over Social Media
Interaction with your customers is important, and social media is a great way to engage with your customers. If your business does not have a social media presence, it will be more difficult to get customers to visit you. Some ways you can engage with your customers is by offering contests, discounts or sharing special offers on your Facebook, Twitter and Instagram. It can be very time-consuming to make social media posts. ShopKW offers packages where a ShopKW staff will create and schedule social media posts on your behalf. Having an online presence is no longer an option – it's totally necessary! Make that happen and encourage your customers to #ChooseLocal.
Special Offers, Discounts & Coupons
Want to entice your customers to visit you in-store? Offer special discounts for in-store purchasing. A great way to get people in the door is to share a special offer, such as a coupon or discount code. You can do this by posting the offer on your social media channels and letting your customers know that they can show the post in-store for a specified savings. This not only keeps them engaged on your social media, but also gets them through the door! ShopKW also offers your customers the option of purchasing gift cards online and turning your coupons digital. 
Loyalty Programs
If you want your customers to return time and time again, consider implementing a loyalty program. We see these often with coffee shops where purchasing often pays off after only a few coffee purchases. This is a very inexpensive way to keep customers coming back. Simply have business-card sized punch-card created. Keep the cards and a hole-puncher at your cash register and hand them out to every customer! 
Share your Marketplace Online
Before customers make a purchase, they usually do some research on the products they are interested in. Of course, this usually takes place online. Are your products listed so customers know that you sell what they're looking for? If you're unable to keep up with the demand of selling online, that's okay! Simply having your products listed online can help your customer direct themselves to your store. ShopKW is a great way to list your products online. It is cost-efficient, gives you access to being in an online directory and even offers managed packages where ShopKW staff can manage your online marketplace. Get noticed by having your products online and get more customers in your door.
Environmental Advocacy
With a current shift of society focusing more on sustainability, the health of our planet, and changing behaviours to be more eco-friendly, you should highlight the benefits of shopping local. When you shop local, you take away from the environmental impacts of shipping, excess packaging and have the option of reusable containers, bags, and even walk to local stores. The environmental impact that a single customer can have is great and could be a draw for them to access your services. If you're along a bus or LRT route, mention that! If you offer a reusable container program, share that! 
Join your Local Chamber of Commerce
A Chamber of Commerce is meant to service businesses in the region. Typically they provide educational resources, networking opportunities and a membership base that is community-focused. The Greater KW Chamber of Commerce provides all of these services and more! Including the Member Rewards program, advertising and marketing opportunities and membership perks you won't get anywhere else. Joining your local Chamber gives your business the credibility customers are searching for when choosing local.
---
With a continued focus on shopping local, make sure your business stacks up to the occasion. Using these various strategies can help you develop content for your social media posts, implement traditional marketing tactics and connect more with your local community. When it comes to supporting the local economy and community, businesses are at the heart of them all. What are some additional challenges your small business faces? We'd be interested to hear more for our future blog posts and resources. Don't forget to learn more about ShopKW. Let us know!