5 Ways to Grow Your Business Exponentially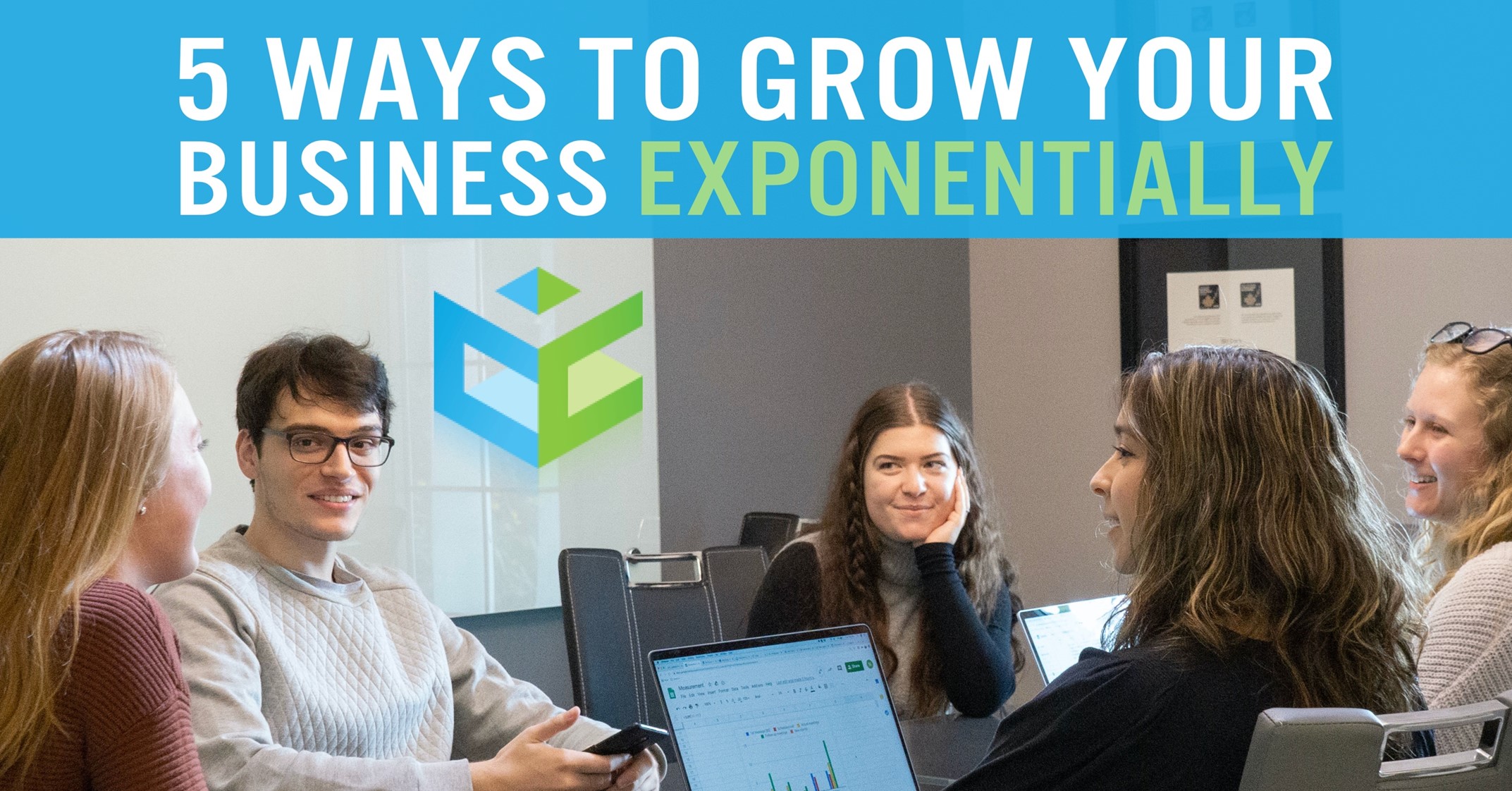 You're either growing or dying, and it's the same case with your business. It is crucial to understand that in order to grow anything, you need to nurture it and put consistent focus and effort to make it happen.
Exponential business growth doesn't usually happen overnight, it takes time. However, if you are committed to your vision and the value you bring to the market place, the growth will start becoming addictive and you'll start having unstoppable momentum.
It's a tragedy seeing businesses with a lot of potential close down because of unseen circumstances like a pandemic, not enough cash flow, wrong strategy and worst of all, being in a scarcity mindset. The world is abundant! There's an infinite number of clients you can serve, people you can help and insights you can give.
The businesses that thrive in the long run know this and give a lot of value to the world! New potential clients can smell if you're genuinely trying to help them or if you want just a quick buck. Be helpful, create win-win scenarios, and grow.
To help you get started, I've created a list of ideas that have worked very effectively for growing my own business and my clients'. You don't have to implement every single thing on this list. Find what would work best for your business and the people you want to attract in order to spark massive growth!
1. Create an SEO Blogging Strategy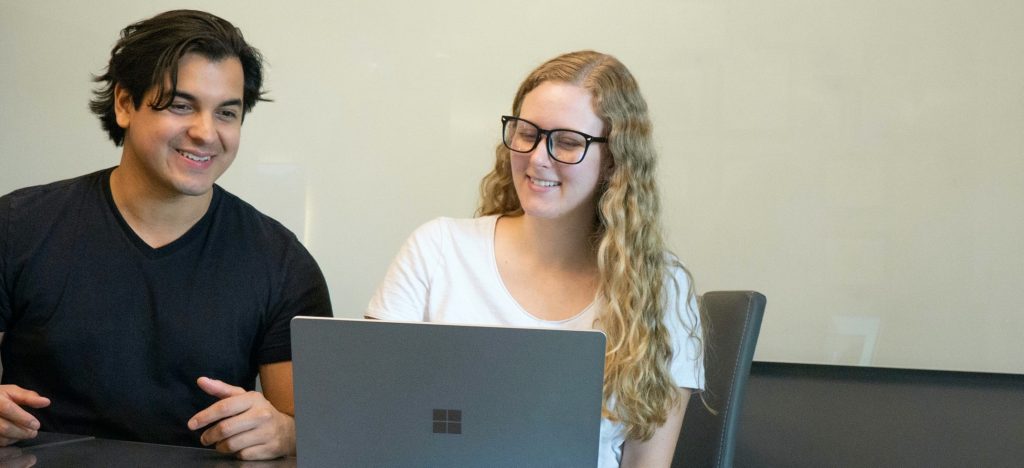 Remember: content is king! Google knows this as well and they promote the websites with the most helpful content for free.
A blog is written content, it's what you are reading right now. Now, imagine if you started implementing this strategy by having your team or an external team consistently put out blogs with tips based on what your target market needs help with.
When they eventually have a need who do you think they will go to? Your business! That's because you've been adding value to them this entire time and they're grateful. In order to do this, you will need an SEO optimized website with a blogging feature in order to maximize results. If you don't have this currently you can easily get it done for you in about a week here.
Now to come up with ideas, you don't have to invent anything new. All it takes is some Google research. Think of the questions your clients ask you the most and search them one by one on Google. I guarantee a lot of high-quality blogs come up on the first page.
Take the top two links, and use that as inspiration, re-word the points they have and add your own twist, your own unique perspective, and find ways to make it better. After a while, you will start ranking on Google and your website traffic will go through the roof!
Please note this does take time and consistency but the long-term payoff is well worth it. I get a nice stream of clients organically through Google now thanks to my team's blogging efforts. Also make sure to add a Call to Action and Lead Generator at the end of each blog to increase conversions.
Learn more in-depth on how to create a blog post that ranks well in this video.
2. Start a Podcast Based on Your Niche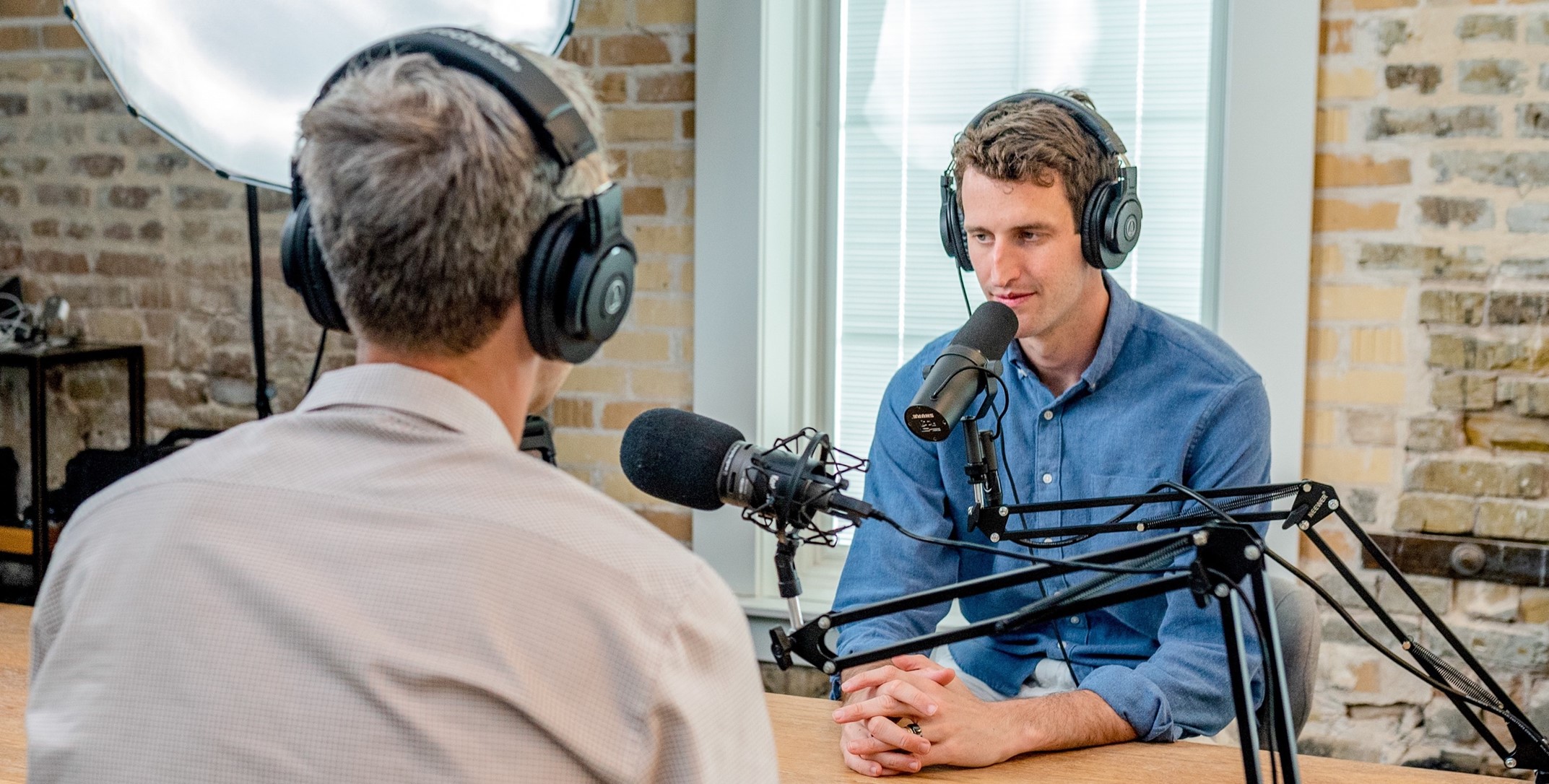 Podcasting can help you become a leader in your space. Make sure your podcast show concept is targeted towards your niche. This will help you stand out and get listeners that can eventually become future clients.
I love podcasting, my clients love podcasting, and to be honest you should definitely look into it! And here's why:
Most people don't know this but podcasting doesn't only help with:
Search Engine Optimization
Building a brand
Creating raving fans
You also get just as much value by the people you interview! It's free networking, it gives you an amazing excuse to talk to people who are more successful than you, who are in top positions in life, or have a completely different perspective that can open up your business to limitless ideas for expansion. Just this alone can open doors for you and your business that you didn't even know were possible.
The only downside with podcasting is that it can take up a lot of time, editing, mixing, mastering, planning, branding, etc.… However, hiring that out to a recording studio that specializes in podcast production services solves this and frees up all your time so that all you have to do from your end is find guests and schedule a time to talk. Then the podcast company can design the cover/concept, create a custom intro/outro, take the files, edit them, remove background noise/unwanted harsh frequencies, mix and master them and send them back ready to upload, while being fully remote.
In 2020, an estimated 100 million people listened to a podcast each month and it's expected to reach 125 million in 2022. Now is the perfect time to create your own podcast and benefit from all the exposure it can bring to your company.
To learn more in-depth on how to start your own podcast you can check out this article here.
3.  Focus on Reviews and Referrals

When you want to book a vacation or buy a product/service, what is usually the first step you take? You search on Google and then you start looking at reviews! That's because we want to know people have had a good experience with that company before we commit to making a purchase.
This is why having great reviews on your Google business page is very important. It builds trust with potential buyers and it lets Google know you are company that is worth promoting on search.
A lot of companies don't pay enough attention to this and it's very simple to implement:
When your client is really happy, ask them for a 5-star review on your Google business page. To make it easier for them to actually do it, send them a link that goes directly to the review section, you can learn how to do that here.
Write out a review in your own words based on what you provided them with that they can easily copy and paste.
Send out an email with clear step-by-step instructions to your client with the link and the review they can copy and paste and tell them they can edit the text anyway they want and that you did it to save them time.
Boom, way more five-star reviews!
You'll see that most of the time they will be happy to do it. Sometimes, you may need to follow up. When you start getting in the habit of doing this with your clients, you'll soon have the top-rated business on Google out of all your competitors in the area.
4. Write a Book and Create the Audiobook Version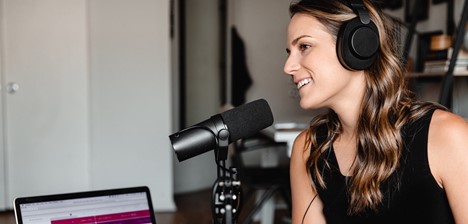 Writing a book and having an audiobook with valuable lessons and actionable tips based on your life/business experience instantly boosts your credibility.
When you become an author and have your book/audiobook on Amazon, you have a product that lives on forever even after you're gone. It adds a lot of value to everyone around you and is something you can give away as gifts to clients, loved ones, and colleagues.
Books are a way for you to tell your story and people love stories! Business is all about people, and I don't want to do business with anyone who I do not know or connect with. A book is an amazing strategy to get people to know you, know your brand, what you stand for and how you can help them! One amazing book can unlock an endless amount of leads, speaking opportunities, television appearances and even allow you to reach people who you would have never had the opportunity to reach.
Now, writing a book is no easy task, let alone turning it into an audiobook. Luckily, there are ways to make it a lot easier and take away all the heavy work from your busy schedule. We have an innovative book creation approach specifically for entrepreneurs that begins with the audiobook, which then gets turned into a full book. It only takes 5, one-hour meetings of your time and we handle the rest!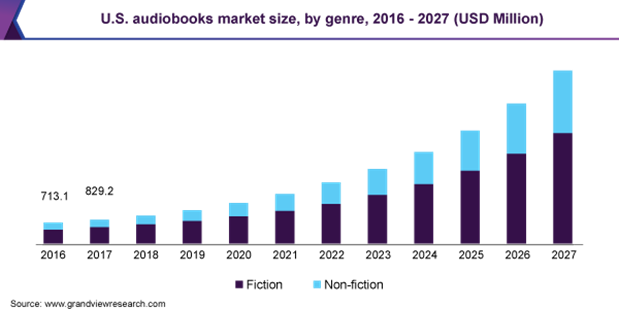 The global audiobooks market size was valued at USD 2.67 billion in 2019 and is expected to expand at a compound annual growth rate (CAGR) of 24.4% from 2020 to 2027.
If you already have a book, turning it into an audiobook can expand your audience and give you an even higher chance to reach more people, grow your brand, and increase profits.
5. Use custom software development to scale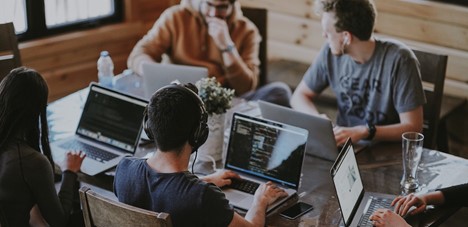 As your business grows you will start running into some complex business process issues. You can solve this by implementing custom software solutions to allow for more process automation within your organization. The software grows with you as your business grows.
Here are a few benefits of custom software development:
Increases productivity
Allows you to scale
More secure against external threats
It is tailor made for your specific business needs
Allows for more flexibility and compatibility with other software you use
Although it is a much larger investment, you will definitely know once your company needs it to continue to scale, and will bring a significant ROI.
Conclusion
I hope these tips added massive value to you and your business! Remember it is your duty to grow, so you have more to give to the world. Don't fall into the trap of mediocrity/scarcity that so many people do. As an entrepreneur or future entrepreneur, give attention, focus and unwavering consistency to what you were put on this earth to do!
There's plenty of other ways to grow your business that I didn't mention here, if you have one that I missed let us know in the comment section below! I would love to hear your thoughts.
Written by Jony Mansilla
–
About Jony Mansilla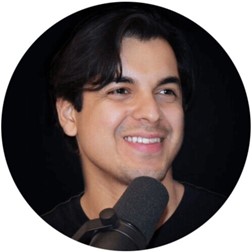 He is the founder of Jony Studios. Jony and his team have made it their mission to help entrepreneurs, businesses & authors elevate their brand through audio/video production and marketing services. Recognized as the #1 Media Production Studio by Readers Choice Awards. They have over a decade of experience in the industry and have worked with businesses of all sizes.