A little bit about Roxton followed by the top 7 reasons why we would love to earn your business
Although cleaning has been a part of most businesses long before Covid turned our lives upside down, here at Roxton it has been our mainstay business, even more so is the case with disinfecting. Disinfecting and cleaning may go hand in hand (no pun intended), but not everyone understands the difference, they want to know that a surface is clean and safe for them to use, that's where we come in. We understand that there is a big difference between these two disciplines and their practical application. Simply put, to clean a surface is to remove foreign matter from it, be it visible debris or biological residue. Cleaning makes a difference to the naked eye, but it is important to note that it does not disinfect. To disinfect a surface means you are eliminating bacteria, viruses, and mold (to acceptable levels) while making the surface unsuitable to sustain the proliferation of germs. There are a lot more details to this but we'll spare you the boring bits.
Opened in 2011, Roxton Industries specializes in cleaning supplies, with a specific focus on cleaning, disinfecting, and disease control products. Roxton has been supplying businesses all across North America with cleaning products like Disinfecting Wipes and Dispensers, Soaps, Sanitizers, Cleansers, Disinfectant Solutions, Foggers, Sprayers, Personal Protective Equipment, and much more. Disinfecting Wipes were the first product category we carried at Roxton's launch in 2011. We are proud to now carry multiple different brands in our line of wipes as well as other complementing products. Each with unique characteristics and uses to cater to the individual needs of businesses and consumers. We even have our very own Roxton DIY Wipes with many ingredients for people to make their own to suit their needs, take a look at our YouTube channel for more info. Our wipes have active ingredients that are authorized for sale by Health Canada and are perfect for use at the workplace or at home. Some brands cater more to specific industries, like All Clean Natural wipes being perfect for use in restaurants or food preparation facilities, while others can hit all the marks for all general disinfecting needs.
Towards the start of the Covid19 pandemic, businesses across North America were looking for a more efficient way to speedily disinfect their businesses. Roxton was proud to introduce foggers as a method to dispense disinfectant efficiently. Roxton quickly became one of the leading distributors of foggers and disinfectant solutions to go along with them. We also saw the need for more Personal Protection Equipment ( PPE ), specifically PPE made in Canada, which is why we decided to take on the distribution of masks manufactured right here in Ontario by FNP (First Nations Procurement). One of the latest products in our product offering is a product called "Protect 90" which we are super excited about. This product is so awesome as it layers an antimicrobial film that acts like a bed of nails on the surface being treated that prohibits the development of bacteria and viruses! What's even cooler than that is that it lasts for up to 90 days! It is important to note that this is considered the ultimate step in ensuring your surfaces are indeed protected, but it should not replace your overall cleaning regiment, but is there to bolster the effectiveness of your cleaning and augment your disinfecting procedures.
Proudly Canadian, Roxton Industries has made its headquarters in Kitchener and supports and supplies many businesses nationally and including many small and locally owned businesses. Roxton has been a strong supporter of the chamber of commerce, as well as a member in good standing for a number of years. Our employees frequently attend their Peer to Peer group sessions, as well as after-hours events like Business Around 5 and Chamber of Commerce Young Professional events. Roxton also enjoyed attending trade shows put on by the KW Chamber of Commerce prior to in-person events being canceled, as they are an incredible way to network and connect with new businesses. Roxton would like to thank the Chamber of Commerce for their support and the resources they have supplied to our employees and brand as a whole. But hey, if you're reading this, you're likely a member of the Chamber of Commerce yourself so what are we bragging about? Well, just to remind you, you get a discount with your Chamber Membership, (hint-hint!) 🙂
So at this point, you may be asking yourself, "what can Roxton offer me and my business? Why haven't I ever seen their products in the grocery stores?". Allow us to answer. We offer products that are made for use in an industrial setting – that means they are going to hold up for longer under harsher conditions than the grocery store equivalent. All of our products are carefully selected by an experienced procurement team to ensure that what you are getting can be trusted to have a positive effect on your business. As for why haven't you seen our products in grocery stores? Well mostly because the business started out supplying other businesses directly and most grocery stores cater to direct consumers and not businesses directly, economies of scale and all that fun stuff. It's also important to note that we are busy stepping into the business-to-consumer market with new products that are more centered around what one would need at home as opposed to at their business, watch this space!
So why should you purchase Roxton products over those you can find in the grocery store? We've put together a list of the reasons why buying from Roxton would be more beneficial to your business than buying from a grocery store.
1. We care about our customers, their wants, and their needs
At Roxton you deal directly with us, not someone far removed from the situation on the ground; to us, you're not just a number at a checkout line, you're the only number that counts! If you need to speak to us, we're here, we listen, we care and we will make it our mission to help you solve your cleaning and disinfecting needs. This is most important to us, the quality of our products just backs us up further.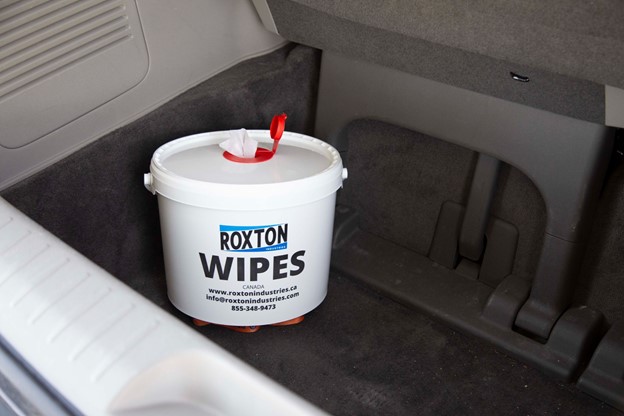 2. Roxton products support Canadian manufacturers
Roxton is a proud, Canadian company, and we take pride in supporting manufacturers here in Canada, distributing their products all over North America. Roxton products, like Roxton Wipes, Soaps and Cleansers are manufactured right here in Canada. Roxton also seeks out products that support businesses that have pivoted their operations to support the production of Canadian-made products. As an example, our alcohol-based hand sanitizers are produced in a local Ontario distillery and we are happy to be able to help this manufacturer get their products into the hands of businesses all over Canada and reach consumers from the east coast to the west coast. Or our most recent addition to our lines of PPE are masks manufactured by First Nations Procurement. These masks have supported the creation of dozens of jobs for people in the first nation communities of Ontario. They are manufactured by First Nations Procurement (FNP) with factories operating at Sagamok Anishnawbek First Nations land located on the north shores of Lake Huron and at Wiikwemkoong Unceded Territory on Manitoulin Island. First Nations Procurement Incorporated (FNPI) is 100% owned and operated by First Nations people.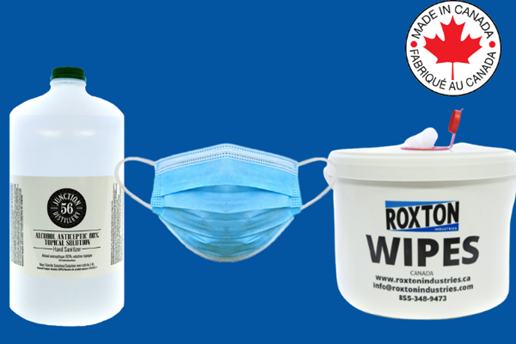 3. Industrial Made Disinfectants.
The products that we carry are meant to hold up under even the toughest circumstances. We serve industries like fitness & recreation, restaurant, distribution, government, end-users, and many many more. Our suppliers are carefully chosen to ensure that they have struck the perfect balance between environmentally conscious products and highly effective to ensure that the job is done. This is an important balance to maintain, chemicals that are developed to be highly concentrated have a much greater impact on the environment when they are disposed of than products that are of lesser concentration. Though on the flip side of this coin; ineffective cleaning or disinfectants requires more product to deliver the desired results that just means that more chemicals are disposed of and used than what is necessary making an equally bad environmental impact as well as other negative impacts. Striking that balance is imperative, at Roxton our suppliers have to answer some tough questions and put through the wringer before we will endorse their products! Furthermore, we are actively targeting suppliers that have natural ingredients that are used to formulate the products in our approach to lessen the environmental impact that our customers may have.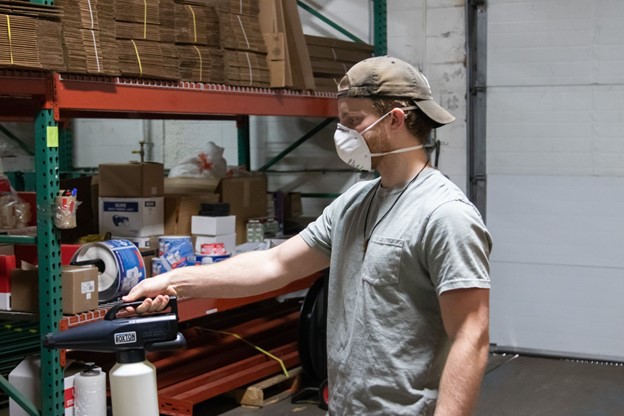 4. Free local delivery/pickup options
This may seem like a foregone conclusion these days, however, it is important to note that as an industrial wholesaler without a shopfront or operational capacity to deal with walk in's, there were a lot of procedures we had to put in place to ensure this system works, especially during Covid. Thus we are proud to offer free local delivery in Kitchener and Waterloo and curbside pickup in accordance with local health guidelines. For many, going to a store to get disinfecting products is not an option for their businesses. To assist companies in need during the pandemic, we launched our local pickup program and our local delivery program. We created the programs to help better serve our local community, getting essential disinfecting supplies to those that are unable to get them, business and consumer alike. We are proud to talk about this as it has allowed us to better serve the people on the front lines, a community of heroes in our own backyard!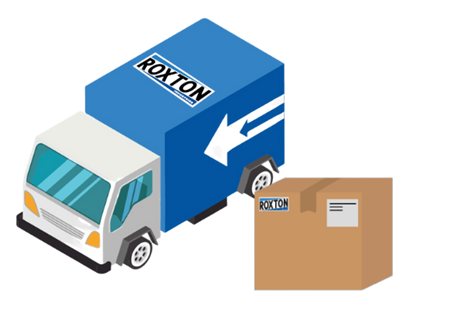 5. A discount to Chamber of Commerce members
If you are reading this blog, and you are a chamber of commerce member, then we would like to offer you a discount! It's good to be a member of the KW community and it is great to be able to offer members of this community an easier way to purchase disinfectants and PPE.  The discount is exclusive to Chamber members and details can be found on the membership advantage page.
6. After-sales support
As alluded to in point 1, our after-sales support is second to none. We have a 99.9% approval rating on our Google My Business reviews! That level of customer service, which includes after-sales service, is what we make our living on. Every issue, request, or thanks land on the company president's desk within 1 hour of being received. Thereafter it is resolved within 24 hours and the customers are kept in the loop during the entire process. When our customers want to know more about how to use a product they bought from us, we take the time to educate them which can be done over the phone, video call or we will make a video and upload it to them. Thereafter the obvious need for the training is recognized, the marketing department makes a training video which is uploaded onto our YouTube channel and a reference to video is added to the product page for future customer requests. Finally, for every piece of feedback that we may get, we treat it as if 100 people experienced the same thing which allows us to act aggressively to get to the bottom of an issue to have it resolved. We do this to instill trust in our brand, and show our customers that they mean the world to us, without them we won't have what we have!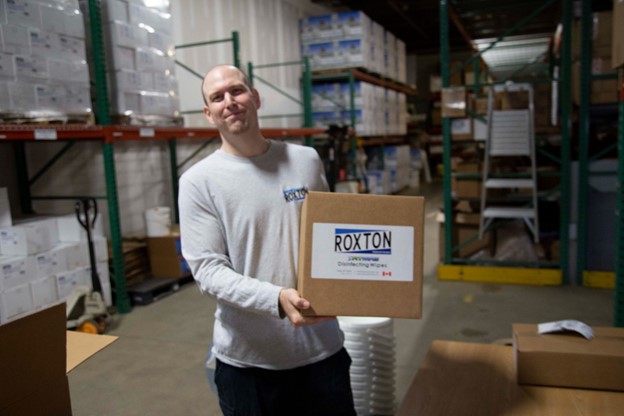 7. We stock the essentials
One of the products that we consider as an essential part of a cleaning toolbox so to speak is disinfecting wipes. Prior to disinfecting a surface, we have to clean it first with a cleaning agent followed by using a disinfectant. In many cases, this will still be a requirement but it isn't the only one anymore! Wipes have the ability to absorb debris or residuous foreign matter followed by trailing with a disinfectant. You see, the substrate that the wipe is made of applies mechanical action to the surface when wiping which forces debris off of the surface onto the substrate through pressure. The disinfectant does its job to disinfect the surface that has been cleaned. Although that seems commonplace nowadays, it surely wasn't back in the day which is why Roxton started off stocking these amazing products. This is why we consider it to be an essential item in the cleaner's toolbox. The second group of products we consider is Personal Protective Equipment. PPE is essential as people need to remember that you don't just have to ingest chemicals to have it enter your system, you simply need to absorb it through your skin, eyes, or nose. Chemistry is exciting and fun to watch, it makes us think back to the good old days in chemistry class where we were taught to ALWAYS WEAR YOUR PPE. Chemistry is complex and not a subject many of us are too knowledgeable about, if we were we may have taken wearing PPE even more seriously. Here at Roxton, we stock PPE not because we're trying to sell you PPE but because we want to protect you, we want to keep you safe and thus we encourage all of our customers to use PPE.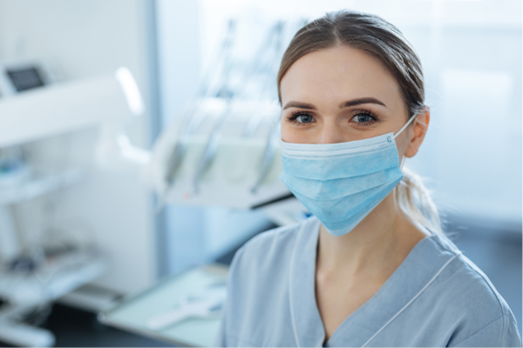 Give us a call or send us an email, whatever your preference, we're here to service you!