BEA Gala: Business of the Year Award (50+ Employees)
2018 business excellence awards
Business of the year award (50+ Employees)
This award category seeks to celebrate those businesses or organizations that are not only key players in the Region's economic landscape, but as large employers with over 50 full-time staff. This ultra competitive category is often comprised of noteworthy companies and organizations – names that ring familiar in the ears of anyone working or playing in the Region.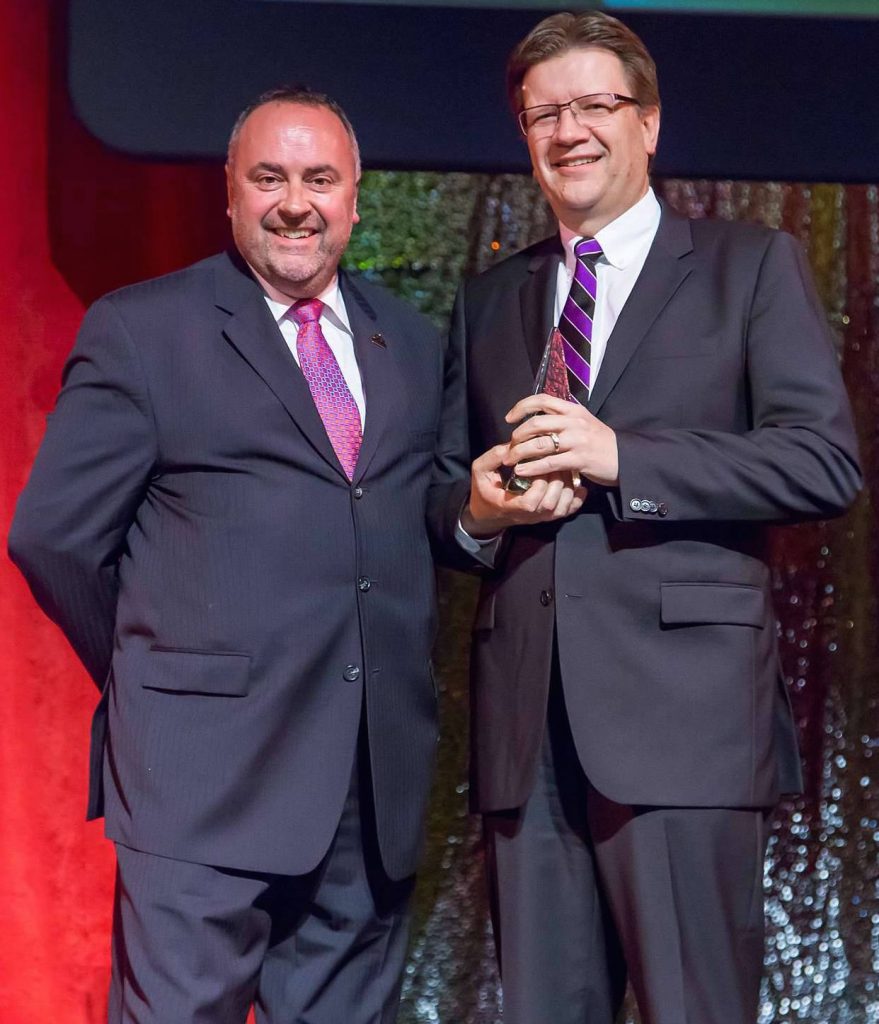 This award is given to an outstanding business or organization with over 50 full-time employees that in the past year has:
Been in operation for a minimum of two full years
Demonstrated innovative and proactive leadership within their business or industry
Demonstrated measurable success as a business and/or as an employer
Practiced good corporate citizenship
Made exceptional contributions by promoting community betterment.
The recipient of this award has shown the community that they're not just key players in their industry, but that they understand the importance of giving back.
In 2017, Conestoga Meat Packers Ltd. were recipients of the award. With innovative technology and process improvements, this local pork producer more than doubled their hog production to 28,000 hogs a week, becoming the second largest pork producer in Ontario.
Good luck to all the incredible nominees below for the 2018 Business Excellence Awards!
Axonify
Clair Hills Retirement Community
Financial Horizons Group
RLB LLP
Interested in supporting these awesome nominees? Join us on February 22 at our 2018  Business Excellence Awards! Purchase your ticket/table here.