BEA Gala – Employee Engagement Award
Employee Engagement Award
Sponsored by Conestoga College Institute of Technology & Advanced Learning
This award category seeks to acknowledge companies who are doing incredible things for their employees. Employee engagement goes beyond fostering a safe, inclusive, and positive working environment – it means forward thinking, reducing barriers, opportunity for growth through training, and emphasizing diversity.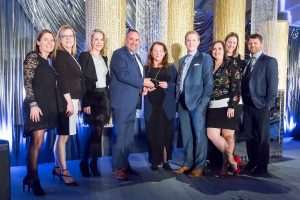 This award is given to a business or organization that has:
Been in operation for a minimum of two full years
Provided training to improve the skills, knowledge, safety and/or performance of their workforce
Reduced employment barriers and/or assists employees who are recent immigrants and/or employees with physical, communication or developmental challenges
Increases productivity through innovative and creative programs or initiatives for their employees.
The recipient of this award goes above and beyond – creating an environment their staff looks forward to being a part of every day.
In 2018, Overlap Associates was the recipient of this award. They go above and beyond to ensure their employees are heard and are encouraged to help shape their workplace culture. They provide paid 'balance days' to their employees, acknowledging that sometimes there are more stressful days and that they just need a break.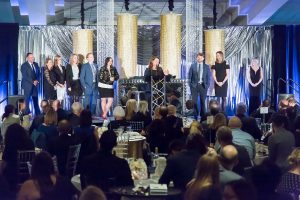 Good luck to all the incredible nominees below for the 2019 Business Excellence Awards!
Artline Salon
GHD
Igloo Software
McCarter Grespan Beynon Weir PC
North
Reid's Heritage Homes
Toyota Motor Manufacturing Canada Inc.
This event is truly a memorable night. Enjoy celebrating these wonderful businesses on February 21 by reserving your tickets! They're selling quickly, so book as soon as possible!