BEA Gala: Environment & Sustainability Award
2018 Business excellence awards
environment & sustainability award
sponsored by union gas, an enbridge company
This award category is unique in that it promotes the conversation surrounding the human relationship with the planet, and the significance of implementing sustainability measures not only for efficiency and best practice, but for longevity. This award shines a light on those business or organizations that have gone above and beyond through policies and action with the earth in mind.
This award is given to a business or organization that has: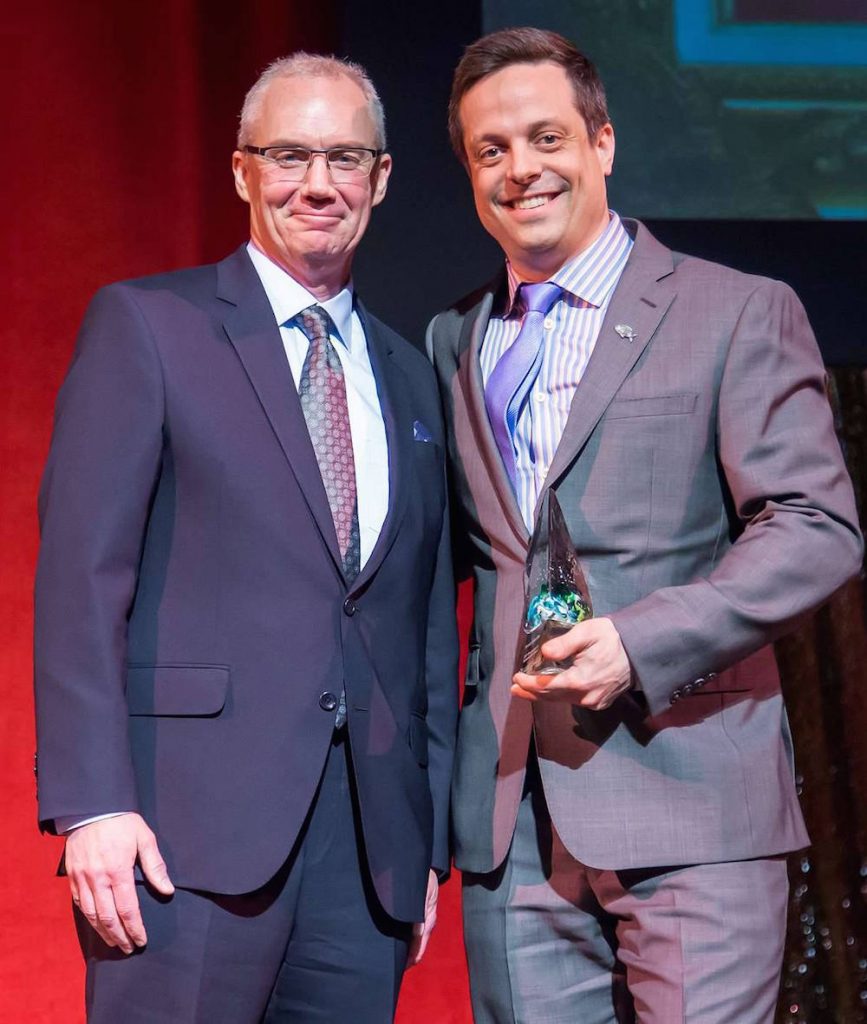 Been in operation for a minimum of two full years
Made an outstanding commitment to sustainable development
Self-initiated environmental actions and programs beyond legislative requirements
Found energy or waste efficiencies
Provided environmental stewardship, education or innovation in the past year.
The recipient of this award considers the big picture of environmental well being and are champions at ensuring they're doing their part for a healthy planet for future generations.
In 2017, Borealis Bar & Grille were the deserving recipients of this award. As one of only 17 B Corp certified restaurants in the world, Borealis undergoes bi-yearly audits on environmental, employee, community and governance initiatives. They've increased their composting and reduced waste by providing vegetable scraps to a local pig farmer to feed their pigs. Concerned with the amount of food waste the servers encounter while clearing, they partnered with the University of Guelph and University of Waterloo to help measure plate waste, and adjusted their amounts accordingly.
Good luck to all the incredible nominees below for the 2018 Business Excellence Awards!
AET Group Inc.
Colour Paradise Greenhouses
Dundee Recycling Limited
Woolwich Bio-En Inc.
Interested in supporting these amazing businesses? Join us at the Business Excellence Awards Gala on February 22! Purchase your tickets or table here.