BEA Gala: New Business of the Year Award
New Business of the Year Award (<2 Years)
Sponsored by Bell Canada
The New Business of the Year Award (<2 Years) is our newest award category! With such a strong tech and startup presence in the Region, we feel it is important to celebrate the entrepreneurial risk-takers and dreamers that help shape the business community.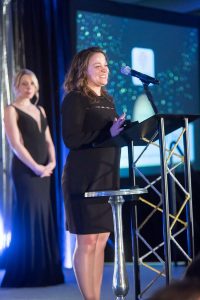 Awarded to a business or startup that has:
Been in operation for less than 2 years
Demonstrated proactive leadership within their business or industry
Demonstrated measurable success, growth, or promise as a business and/or as an employer
Practices good corporate citizenship and made exceptional contributions by promoting community betterment as an employer
The recipient of this award must show growth, promise, and sustainability within their respective industry.
Last years recipient was Monarch Collection Inc. They are redefining the way clothing is constructed to suit the needs of people with disabilities and aging populations. They manufacture fabric and produce their apparel within Ontario and Quebec, and are conscious of what the clothing industry does to our planet.
Good luck to all the incredible n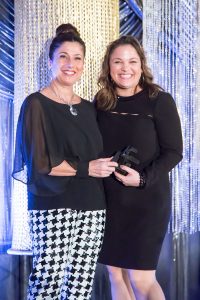 nominees below for the 2019 Business Excellence Awards! We're excited to be able to announce the recipient of this incredible award!
Cellar52
Chestnut Park
Plan A Healthcare Staffing & Recruiting
Wroute Inc.
Join us on February 21 as we celebrate these incredible nominees! Don't miss out and book your tickets in advance before we are sold out!