BEA Gala: Health & Wellness in the Workplace Award
2018 business excellence awards
health & wellness in the workplace award
sponsored by grand river hospital
This award category seeks to acknowledge members who are doing incredible things for their employees. Workplace culture has become the cornerstone of company success – companies are now emphasizing the importance of providing opportunities for leadership, growth, comfort, work-life balance, flexibility, and even internal social committees to plan events and programs to build staff camaraderie.
This award is given to a business or organization that is mindful of the workplace as a determinant of health. The award recognizes employers that provide strategies, initiatives, policies and/or programs that promote, support and enhance a healthy workplace and the efforts of workers to remain healthy at work and beyond:
Demonstrate leadership and innovation in workplace health and wellbeing with measures supporting both physical and mental health
Provide exercise opportunities for employees while at work
Promote awareness of a healthy lifestyle
Protect employees through a safe physical environment
Been in operation for a minimum of two full years.
The recipient of this award understands that healthy and happy coincide, and are willing to be proactive in making their staff happy!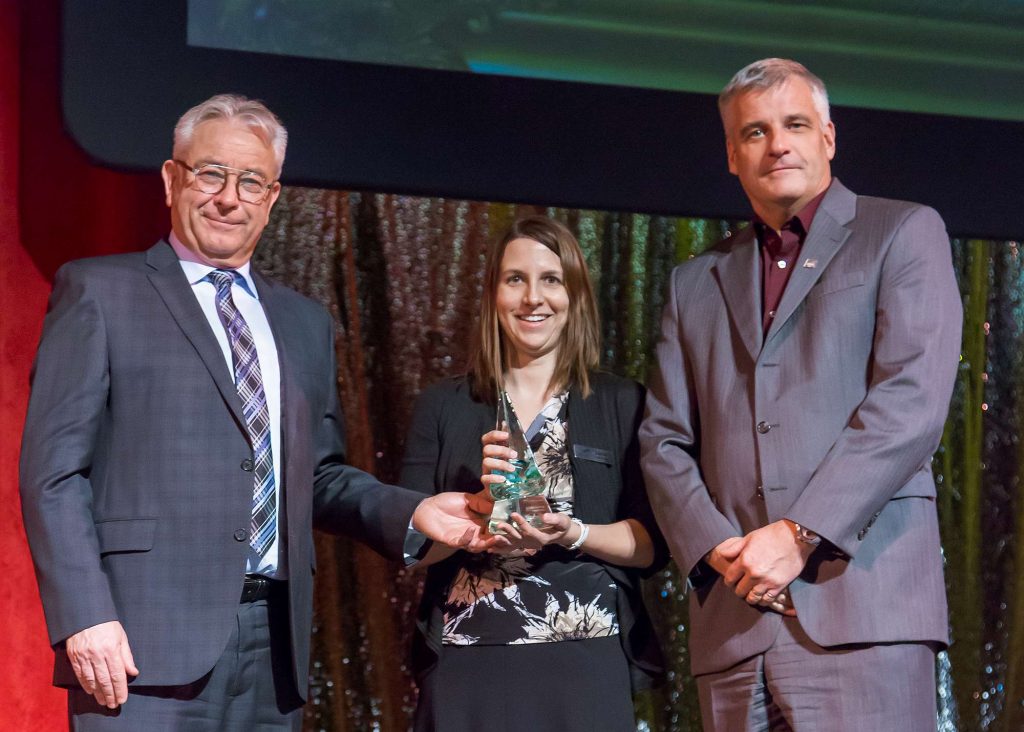 In 2017, Dillon Consulting Limited was the recipient of this award. Dillon offers flexible hours to allow staff to take advantage of exercise opportunities during the work day to fit busy schedules. Their THRIVE program is a major pillar in Dillon's sustainability model and was created to encourage a more active and engaging approach to individual well-being; it includes engaging the staff in simpler activities like meditation moments, fitness challenges, and offering healthy snacks, to coordinating an annual staff canoeing trip.
Good luck to all the incredible nominees below for the 2018 Business Excellence Awards!
Blackberry Limited
CBA Canada
Centre for International Governance Innovation (CIGI)
Parents for Community Living
Waterloo North Hydro
Are you interested in supporting and celebrating these awesome businesses? Join us on February 22 at our 2018 Business Excellence Awards Gala! Purchase your tickets/table here.