Employee Wellbeing (CMHA)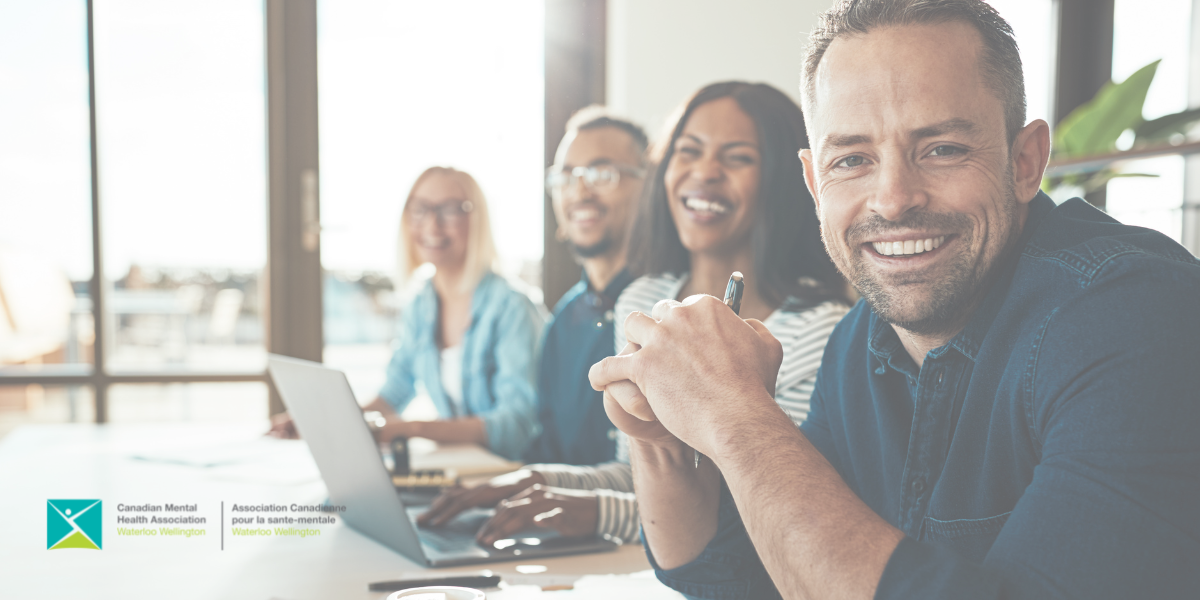 The pandemic has brought on new challenges and highlighted existing struggles that Canadians face. A recent CMHA Ontario survey showed that nearly half (48%) of Ontarians say their mental health has worsened over the past two years. Being isolated, having to balance work/life in the same space, and the overall anxiety, stress and uncertainty of a global pandemic have all taken a toll, but there is good news, the collective experience has also brought about more empathy, understanding, and a desire for more mental health supports.
We spend the majority of our time at work, which makes the workplace the 'frontline' of our mental health care. 73% of employees said they see mental health programming and benefits as the #1 reason they would stay in their job. There is a demand for workplaces to step up and support employee wellbeing. Did you know that 1/3 of disability claims in 2022 were due to mental health?
2023 is the year for employers to take the action necessary to support, retain, and put into practice wellbeing strategies. You might be asking how your organization can better support the mental wellness of your staff. The Canadian Mental Health Association Waterloo Wellington is here to help!
CMHA WW offers corporate and workplace services, including customized training, certificate programs, psychological health and safety audits, leadership support, and more. We can help you assess the current practices in your workplace and develop a customized wellness plan for you and your team. Our approach is person-centered, evidence based, and solutions focused.
The Shopper's Run for Women in support of CMHA WW is another way to engage your staff, and support employee mental health. 64% of participants say that participating has a positive effect on their mental health. There are lots of opportunity for your organization to get involved in the Shopper's Run for Women, from starting a Run for Women team to sponsorship. Learn more at https://www.runforwomen.ca/Cities/Waterloo.aspx.
We would love to discuss how we can engage with your organization to promote employee wellness, and the Shopper's Run for Women. For more information, email Katrina at education@cmhaww.ca.