Here's Why Local Business Benefits Waterloo Region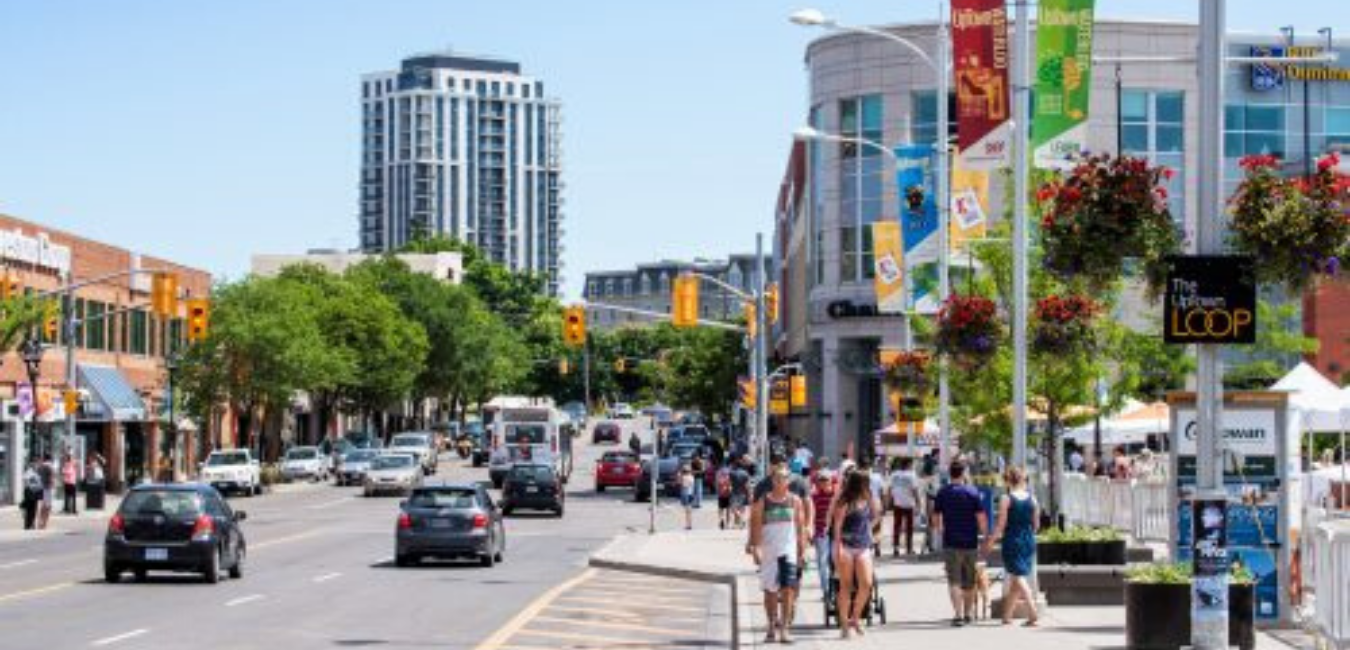 Photo by Explore Waterloo Region
There's a lot of talk surrounding shopping local right now. If you don't own a local business, you may not fully understand the benefits that come with customers choosing to shop local. With Kitchener-Waterloo being a hub for many businesses, there is ample opportunity to choose to support a locally owned or independent business over a big box store. Here's why local business benefits our amazing community.
It stimulates the local economy
When you choose to buy from a local business, you are putting money right back into the local economy. As customers support big-box stores or international companies, the money that you spend does not necessarily stay local. When you offer your dollars to a small business owner, they put that money back into our local economy when they go about their day-to-day lives such as grocery shopping or paying for local services. But there is also the opportunity for it to remain local as they choose to purchase their supplies from other local businesses. For instance, buying office supplies is an required expense for many businesses, and if they are purchased from an independent office supplies store, the money that you had given to the company has now circled back into our economy. 
It is helps our environment
Sustainability is important now more than ever. We have to find ways to protect our environment through the choices we make in our everyday life. One of these choices includes shopping at local businesses – and this is for a variety of reasons. Firstly, shopping in-store means there is less environmental impact from the shipping (through planes, trains, cars and boats). Especially if you walk to your favourite small business' locations, the environmental impact will be lower. In addition, when you purchase locally grown food, like at a local Farmer's Market, you are reducing the amount of travel your food takes to get from farm to table. It's a great feeling when you are able to support local business all while helping our environment.
It creates more jobs
Local businesses, just like any other business, obviously need employees! When you support the growth of local businesses, this gives them the opportunity to hire new staff. When hiring, the business takes on staff members that are typically within the community they serve. Without the encouragement and support of local consumers like us, businesses will not be able to get to the point where they can hire additional staff. This leaves many businesses operating with limited staff as to not put costs into wages. The importance of supporting local businesses is important now more than ever to help pay for the wages of fellow community members.
It supports local families and communities 
Behind a small business is a family. These families have expenses and commitments just like any of us in Kitchener-Waterloo. They take their children to soccer practice, participate in local events, and maybe even support the same sports teams as you! This is just another reason why it is important to support local businesses. The business is run by people who want to give back to our community – whether they do it through a business sponsorship, or within their own family, there is a larger effect by supporting them over billion-dollar companies.
It's a great experience!
Among the best parts of supporting local businesses is the experience! There are plenty of local shops that offer special offers to their repeat customers (such as loyalty programs), or maybe they add some extra flare in their packaging by giving you exclusive coupons. Whatever the case, there's often a smiling face and helping hand behind a small business that makes the experience that much more memorable.
---
At the end of the day, there are countless reasons why supporting a small, local business is beneficial for the Kitchener-Waterloo community. Through these examples of stimulating the local economy, protecting our environment, job creation, supporting local families and having a great time doing it, we see how we can make an impact on our community. The next time you venture out to shop for your essentials, consider supporting a local business so our region can continue to reap the benefits that they provide.