How Students are Helping Businesses with Marketing Support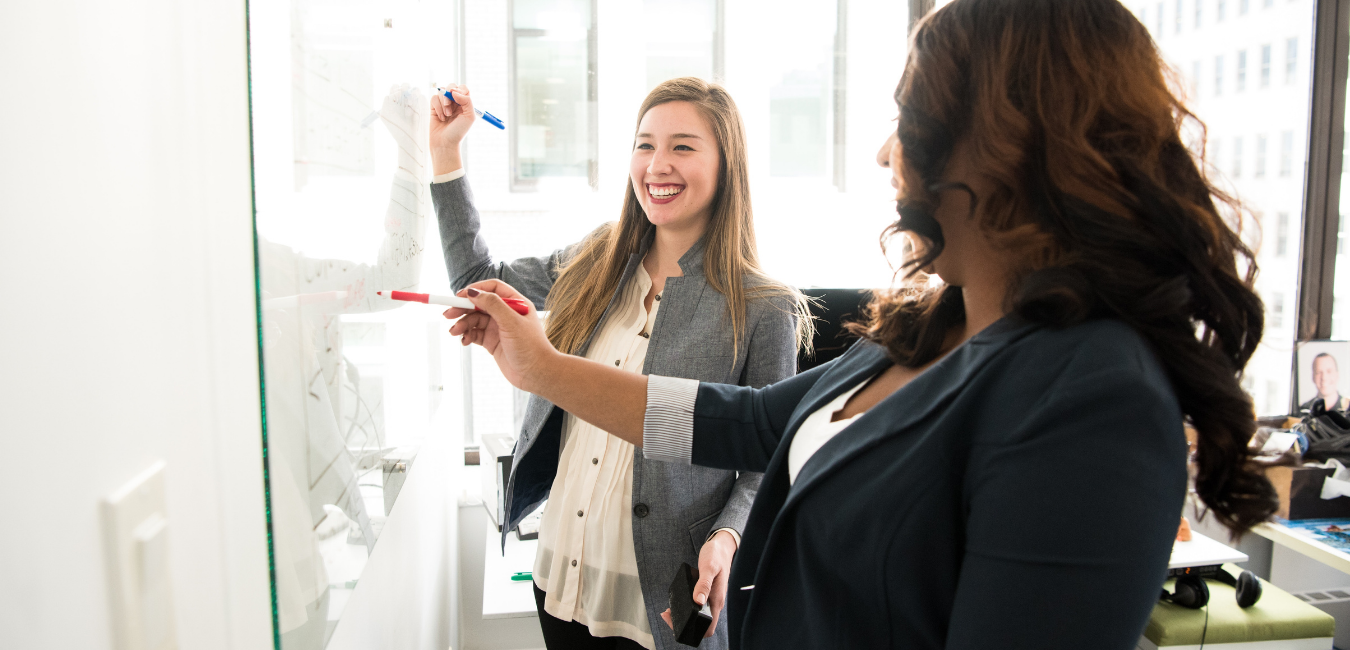 Through conversations that the Access Student Talent team has had with small businesses, we consistently hear that many businesses would find additional support for their marketing efforts to be helpful. From scheduling social media content to building websites and online presence, marketing tasks can require plenty of time and skills to plan and implement. Post-secondary students can provide businesses with expertise and creative ideas around marketing and they can be a great temporary resource to help businesses with marketing tasks. We have seen many great examples of how students have been able to provide much-needed marketing support to small businesses through work-integrated learning opportunities.  
Work-integrated learning (WIL) is an umbrella term that describes the different opportunities businesses have to work with students. Businesses can work with students in a variety of ways including:
Co-op work terms
Field placements
Capstone projects
Practicums
In-class projects
Part-time project work
Apprenticeships
…and many more!
The different WIL options can vary in terms of length of time. For instance, some co-op terms can last between four and eight months, whereas an in-class project could take place over a semester or a period of time during the semester. Due to COVID-19, some of our post-secondary school partners have been flexible with the length of WIL opportunities. Many of these opportunities are low or no-cost ways businesses can receive support from students. Some WIL opportunities are paid and organizations can apply to receive government funding to cover students' wages, while other WIL opportunities are unpaid opportunities where students can build their skills in their field. To know how students can support businesses, it's helpful to learn about some of the types of opportunities that are available.
WIL Opportunities for Businesses
When working with post-secondary students, businesses want to ensure they are working with a student in a way that will meet their business needs. There are different types of WIL opportunities that are available for businesses to connect with students. Although this is by no means an exhaustive list, it provides just a few examples of the type of support organizations can receive from students. 
Field placements allow students to receive hands-on experience within their desired field. In terms of marketing field placements, students learn about advertising principles, marketing management, and the development of advertising designs from the idea to its finished project. The Advertising and Marketing Communications field placement at Conestoga College is an unpaid WIL opportunity where students must complete 150 working hours over five weeks. Students in this program can help businesses complete a variety of activities such as:
Develop/create advertising and marketing communications material.
Develop strategic & creative solutions addressing advertising and marketing communications challenges.
Evaluate the effectiveness of advertising and marketing communications initiatives.
Design/create various digital assets.
Create and support social media content.
Identify a client's target market/audience and define the consumer behaviour of each segment
An in-class project is another type of WIL opportunity where students can apply their marketing skills to real business scenarios. At Wilfrid Laurier University, a fourth-year Marketing and Social Networks course works with industry partners to conduct research and analysis on behalf of the business in order to create a social media and marketing strategy for the organization. This WIL opportunity is completed over the course of the four-month semester, part-time. Employers are expected to meet virtually with students at the beginning of the project, be available to answer questions that arise during the semester, and visit the class (virtually) at the end of the semester to hear the students' presentations. Participating in this course provides organizations with knowledge and ideas that they can implement moving forward.
Another marketing WIL opportunity offered by our partner post-secondary schools comes from the University of Waterloo EDGE program. Students in EDGE are undergraduate students in non-co-operative education programs who are developing key professional skills and exploring their career options. Students come from all faculties including Math, Science, Environment, Health, and Arts, and are available to help businesses with a variety of different projects. To complete the EDGE program, students are required to fulfill a minimum of 36 hours over a semester. In order to qualify for the certificate, the opportunity must be approved by the EDGE program, provide active skill development for the student, and the organization must provide a performance evaluation at the end of the term for the student. 
Co-operative education opportunities are probably among the most widely known WIL opportunities provided to students and employers. Typically, these paid opportunities are full-time and can be considered "longer-term" (4-8 months) in comparison to opportunities that are a few weeks long. Co-op opportunities are available across a variety of programs at all of our partner post-secondary schools: Conestoga College, the University of Waterloo, and Wilfrid Laurier University. Some employers and opportunities may also qualify for government funding to cover the cost of student wages. 
If businesses are interested in learning about other types of opportunities available such as programs for support in office administration, and business operations improvement, visit the Opportunities for Businesses webpage. Please keep in mind this is not an exhaustive list, and an Access Student Talent Program representative would be happy to find the best solution for your business.
SWPP Funding
With a variety of WIL opportunities being available for employers, it's important to know that there is funding support available to subsidize student wages. Student Work Placement Program (SWPP) funding is provided by the Federal Government through Employment and Social Development Canada (ESDC) and allows businesses to receive between 50-70% coverage of student wages for paid opportunities such as co-op roles. 
Organizations can apply for funding for work placements that are 12-16 weeks long. Employers can stack the Ontario Co-op Tax Credit with SWPP funding but other forms of federal funding (Such as  Canada Summer Jobs, Canada Emergency Wage Subsidy) cannot be stacked with the SWPP funding. To be eligible for the SWPP funding, the student must be listed on the employer's payroll and be enrolled in a public post-secondary institution.
There are a variety of SWPP Funding Partners in several industries and fields. Read more about the list of funders, as well as further details on SWPP funding requirements on our past blog Funding Opportunities for Businesses Who Want to Hire With Students.
Plan now for Fall and Winter!
Many WIL opportunities are time-sensitive and may be offered only during certain semesters. For reference, the semesters are Fall (September to December), Winter (January to April), and Spring (May to August). The post-secondary schools generally recruit industry partners up to four months in advance of the WIL opportunity. The Access Student Talent Program supports organizations by finding the right program that suits their needs – keeping in mind requirements such as the number of hours allocated to the role and the time of year support is needed.
Start planning now for the Fall and Winter term WIL opportunities! Employers can learn more about the different ways students can provide support by contacting the Access Student Talent Program for one-on-one advising support. Get started today!