THEMUSEUM – Impact of Business Excellence Award
Last winter I was surprised and humbled to hear our organization's name, THEMUSEUM announced from the stage as the recipient of a Business Excellence Award for Non-Profit/Charitable Award.
Along with a colleague we thanked the Greater Kitchener Waterloo Chamber of Commerce saying it must have been a very tough decision considering the stellar organizations that had been nominated along with us.
The bar of our success is not measured in awards but rather the number of young adults, families and all members of the community we awe, inspire and enlighten year after year.
The Chamber Award is different. While it was in the category of Non-Profit it is still a "Business Award" and that means a lot. Our Board strives to act like a business, taking innovative entrepreneurial risks in both the museum and arts & culture field, and always reviewing the P&L of any event or exhibition before moving forward.
To have the awarded proudly displayed at THEMUSEUM, and the recognition noted on our website associates us with the other businesses, small and large, that also were celebrated. It tells our Members and guest visitors that we are special and have been recognized for our efforts in the community.
When, I meet with prospective sponsors or programming partners I always point out the award. It immediately adds more credibility to what we do and the entire organization.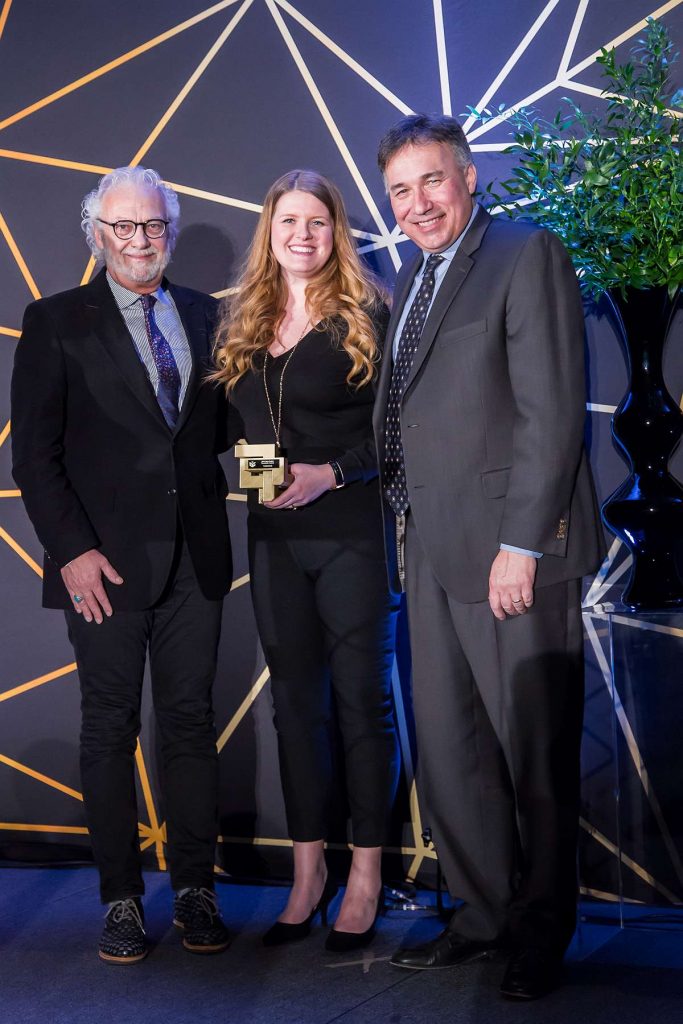 Our organization has worked to develop the skills, knowledge and performance of our incredible team of young professionals and volunteers. Employees understand the impact of what we contribute to the community, and approach tasks with a team-minded approach. To see that our open door office policies have been acknowledged on such a level is humbling. We see this award as a recognition of our efforts, but will also drive us to continually improve, pushing the boundaries of what how we define "THEMUSEUM".
The reach in awareness that this award has brought from the community has impressed me.  I was astonished to hear congratulations from so many of varied backgrounds, both online and in person. It reinforces our place within the community as not only a non-profit, but an arts and culture organization that helps shape Waterloo Region and I couldn't be more proud.
Our legal name is THEMUSEUM of Ideas, Transcending Objects. Years ago when we made the decision to rebrand from the Waterloo Regional Children's Museum to THEMUSEUM of Ideas, Transcending Objects, a member of our Board of Directors at the time suggested that if we only had the button from the coat of the Captain of the Titanic, our staff would have the skills and creativity to create an entire program around just one artifact. In almost the ten years since we have rebranded, our staff have had to demonstrate innovative and proactive leadership within the field and implement initiatives that have benefitted our organization overall. This award is a testament to their dedication, hard work and creativity over the years.
If you know a Not-For-Profit or Charity that deserves to be recognized, nominate them for a Business Excellence Award! Nominations close on November 8, 2019, so nominate before the deadline. Learn more about this amazing event here.
This article was written by David Marskell, CEO of THEMUSEUM.