Tips on Making the Most of a Chamber Young Professionals Event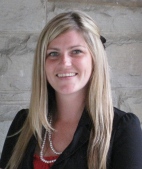 Teri Hetherington
Events Coordinator
Greater Kitchener Waterloo Chamber of Commerce
The Libro Chamber Young Professionals bring together a unique networking style that is relaxed and a highly effective tool to help you in building your confidence, network and having fun while doing it.
We encourage you to come out to the events and network with other young professionals from across the Region – it's a great way to expand your network!
Networking is considered an essential part of business and it can feel intimidating, especially for those who don't have the experience. The relationships you make can last for years and can help you in the future. Whether you're looking for leads, referrals, landing that perfect job, climbing the corporate ladder or you're campaigning for an elected seat – you'll want a strong network to help you get there!
Jumping in is where it can get tricky – it's not just about showing up and collecting business cards – it's about making a lasting relationship with another person. Essentially it takes practice, with a little preparation.
Here are some tips to help you at a networking event:
1.     Prepare by dressing to impress
To make a great first impression looking the part is key! Wear professional attire that you are comfortable in – your confidence will show through and you won't feel underdressed for the occasion!
2.    Be prepared with business cards
Bring more than you think you'll need so you don't run out or look unprepared!
3.    Make an effective introduction
When introducing yourself make eye contact, smile, state your name then give a firm but brief handshake. To help remember the person's name that you just met say it back to them a few times throughout your conversation or introduce them to a colleague of yours!
4.    First you listen, and then you speak
Let the other person speak first, this allows them to become relaxed once it's time for them to listen to you, and they won't be worried about what they say or how they said it now that it's out of the way for them!
5.    Be genuinely interested
Ask about their background, show genuine interest in getting to know them as a person and not just a lead or potential contact for your own benefit!
6.    Follow up
Don't forget to follow up with your new contact a few days after the event! Invite them to connect on LinkedIn, other social platforms or go out for coffee to further your conversation.
Our next event will be held on October 23rd at Borealis Grille & Bar – join us for casual networking and appetizers! Click here to register today as limited space is available!
To be informed about upcoming events please send  your email to: events@greaterkwchamber.com
Follow us on Twitter
Like us on Facebook
Hope to see you on October 23rd!