Top Female Entrepreneur Kelsey Ramsden to Speak at Inspiring Women Event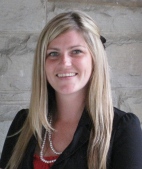 Teri Hetherington
Events Coordinator
Greater Kitchener Waterloo Chamber of Commerce
We are pleased to welcome Kelsey Ramsden to the 8th Annual Inspiring Women Event.
Kelsey was named Canada's Top Female Entrepreneur by Profit Magazine, her business, Belvedere Place Development has consistently ranked amongst the Top 100 fastest growing companies and most profitable.
Kelsey's family has been involved in building for three generations, her first job was at her father's civil construction firm at the age of 15. Since then, she's completed her MBA at the Ivey School of Business and has founded Belvedere Place and Tallus Ridge Development.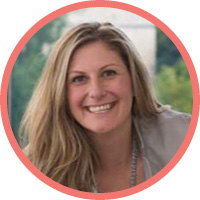 As a mom of three and the owner of a successful building firm- her life can be a little crazy! However, no one expected Kelsey to be diagnosed with cervical cancer in 2012, two months after the birth of her third child. She has since conquered cancer and has decided to direct her time with her two passions – her family and her businesses.
In addition to the fabulous line-up of speakers, there are three different break-out sessions. Topics for the sessions include: Moms in Biz; Personal Growth through Mentorship; Creating key Connections. This is a great opportunity for additional networking and inspiration.
Kelsey is the perfect example of an inspiring woman, she promotes taking risks, believing in yourself and setting attainable goals. Attend the 8th Annual Inspiring Women Event this September 18th to see how Kelsey manages it all!