What Students are Doing to Help Businesses Through COVID-19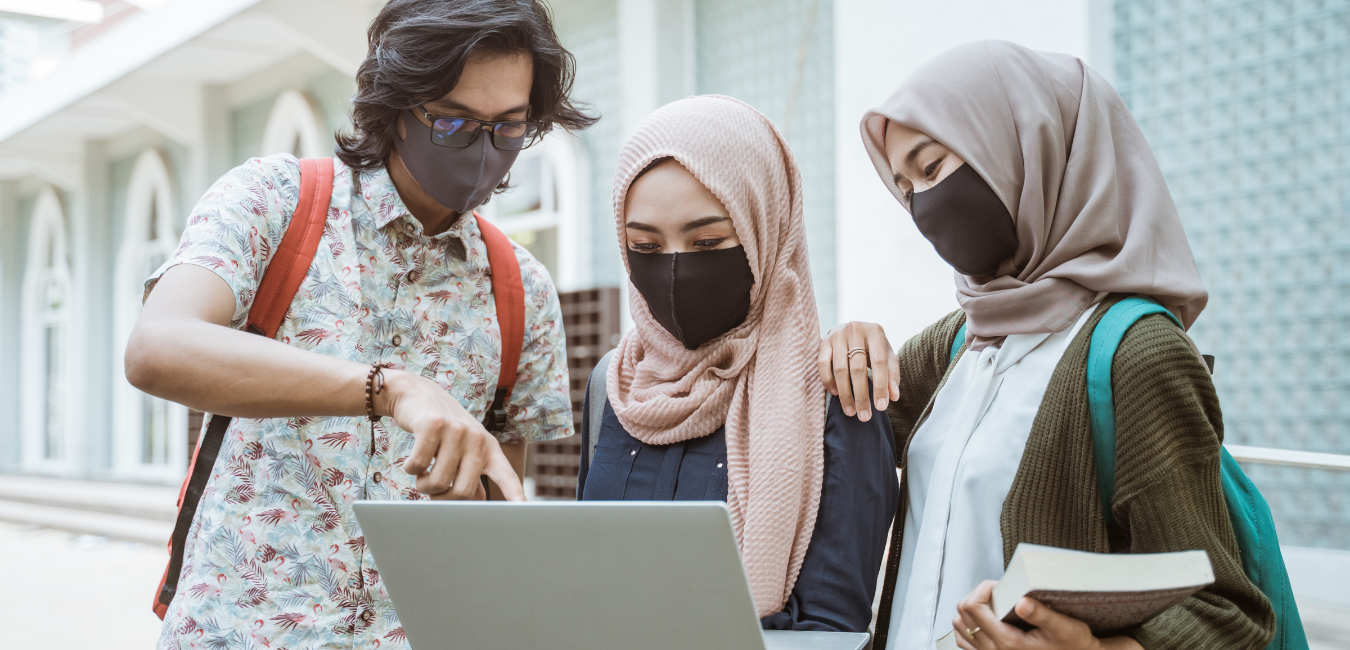 On February 10, 2021, the Access Student Talent Program joined the Greater KW Chamber's Business Success Webinar Series to discuss how students are helping businesses through COVID-19. We were joined by speakers from Conestoga College, the University of Waterloo, and Wilfrid Laurier University who shared how work-integrated learning opportunities have been adapted and specific ways that students from their schools have been helping our local small business community through the pandemic. 
COVID-19 has had a significant impact on organizations and our post-secondary institutions. How has your school adapted work-integrated learning opportunities during the pandemic? 
With emergency orders put in place due to the pandemic, our post-secondary school partners had to adapt their programs to ensure the safety of students and the organizations they were placed with. The largest change has been the switch to virtual placements and co-op work terms. With the collaboration of local organizations, students have been working remotely. 
Linda from Conestoga College shared how students have supported businesses virtually – through marketing, social media, web content, web management, and helping the businesses make the switch from a predominantly in-person experience, to an online one. Some of these tasks that students have helped businesses with include online or virtual appointment scheduling, ordering, and ticketing. Students have also taken on tasks such as moving events from in-person to virtual or conducting research for the organization.
Scott from Wilfrid Laurier University discussed how at first, businesses were apprehensive to take on co-op students because of the worries surrounding a shift to working virtually. However, the school, organizations, and students have been flexible with the work-integrated learning opportunities, which has enabled businesses to get much-needed assistance and students to get valuable experience. Scott encouraged organizations to reach out to explore the possibilities of working with students. Having a conversation does not obligate an organization to move forward. The schools aim to work with local organizations to find the right programs that suit their needs with no obligation upfront. 
Margaret from the University of Waterloo spoke about the resiliency that students have had through this transition. Many of them have learned key skills regarding working remotely and are familiar with task-based work similar to their studies, making it a smooth transition to remote work. She discussed how the university has created a group of courses focused on digital skills that are available for students of any program to take. Some of the courses include: digital marketing, web design, videography, ecommerce, and sales. These skills transfer into the student's work-integrated learning opportunities as they help organizations update their websites, make promotional videos, support their social media efforts, and enable digital integrations with other platforms. 
We have heard of great examples of post-secondary students helping businesses through the pandemic in a variety of ways. Can you please provide us examples of how students from your school are helping businesses through the pandemic?
All three of our education partners outlined that the first step in supporting employers who want to hire students is to identify their business needs. Our Access Student Talent Program provides one-on-one advisory support to speak with organizations about their interest in working with students and to learn more about their business needs. Based on that information, we will research the different options that businesses may have for working with students that best meets their business needs. 
Our panelists shared a few examples of the many ways that businesses can work with students. Scott talked about the Social Media and Marketing course at Wilfrid Laurier University that helps businesses with their marketing efforts. In this course several small, local businesses each work with a group of students. The students act as a consulting group that addresses the marketing and social media concerns that the business would like to improve upon. Over the course of several weeks, the students will develop a social media plan, which may include a content calendar and implementation steps, for the business. The business can then choose to implement these changes as they see fit. At the end of the semester, the students will present their plan to the business representative, professor, and their classmates. This course is offered in the Fall and Winter school semesters.
Marg shared an example of a University of Waterloo student who worked remotely for an events company. With events being completely cancelled or solely virtual, event planning organizations have had to pivot during COVID-19. The student provided help to this company by researching virtual event platforms, presenting the different options to management, training and preparing staff members for the usage of the platform, and helping the business shift from in-person events only to providing a virtual experience. The support that the student  provided to the business allowed them to innovate during this difficult time.
Linda shared an example of how a Conestoga College student helped a retail store through COVID-19. The student was able to design and execute a store planogram for a custom clothing store, which allowed for social distancing measures to be implemented in the retail space. Videography and promotional content creation was also mentioned as a way that students are implementing the skills they learn in the classroom to be shared with our local small business community. 
These are just a few examples of how our partner schools are working with students and their employers. There are many other ways that businesses can receive help – from business operations development, to social media support, to office administration, our local education partners and their students are here to provide the help businesses need during COVID-19. 
Watch the Webinar
If you would like to watch the full webinar to hear more examples of how students are helping small businesses through COVID-19, please view the video provided. The Access Student Talent Program is here to support your talent acquisition efforts. If you'd like to learn more about the program, we are happy to help! We can discuss your business needs and get you the support required. Please reach out to our Program Manager, Allison Mitchell at amitchell@greaterkwchamber.com to get started.