Will COVID-19 have an impact on recruiting?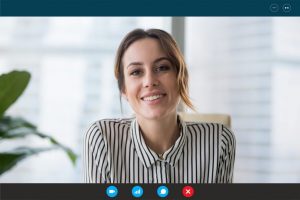 Talent acquisition is certainly not a priority for Canadian entrepreneurs. Generally, acquiring recruiting software to aid in searching out, selecting, welcoming and integrating new staff is considered to be an unnecessary expense rather than an investment. However, the pandemic could be the catalyst of a modest digital revolution.
In Europe, talent acquisition is of greater importance to SMEs. In France, for example, the high unionization rate complexifies organizational structures and hiring processes. For this reason, even small businesses use ATS (Applicant Tracking System) applications.
Employers make numerous verifications and fill out an untold number of documents. A Web tool is therefore essential in order to speed up the process and store confidential information.
In Canada, hiring personnel has fewer implications and involves less paperwork. Owners with a low turnover rate have the luxury of doing without the technology. But this is where COVID-19 changes things.
Anthony Lawley, president and cofounder of IVEY Group, recruits abroad for Ontario-based companies. In an article1 published on Radio-Canada's website, he explains: "I've done a lot of hiring, but never have I hired someone on my team without meeting them face to face." Today, however, remote recruiting has become a daily occurrence.
More video interviews
The confinement measures have obliged business people to conduct virtual interviews using telecommunications platforms, such as Zoom, Skype, or Teams. Making do with what they have, some have even used Messenger. Desperate times call for desperate measures.
"For a successful job interview, let the people you are living know that you will be on an important call to prevent distractions. Try to schedule interviews in the morning because Wi-Fi signals are stronger earlier in the day."
– Jessica Hodgson, Human Resources Director at Later in Vancouver, in the article Zoom job interviews and assessing skills for remote work: Hiring tips in a pandemic2
At the height of the crisis, growing your team was particularly challenging. The Canada Emergency Response Benefit (CERB) and fear of the virus had prompted many to postpone their job search. Little by little, things are getting back to normal.
Even though workers are once again available, they remain hard to reach. Many are still wary of contact. The result? Video interviews are a must.
The pandemic will inevitably change our future practices; few people are willing to embark on a three-hour drive from Toronto to Kingston to shake hands with a director they may never see again. The growing popularity of the webcam will therefore result in the delocalization of recruits.
Nonetheless, many are open to teleworking and to even moving, to a full life change, for an interesting and rewarding mandate. It is up to employers to arouse curiosity by taking advantage of new tools.
To ease remote recruiting during COVID-19, SMEs have also imitated big businesses and financial institutions by acquiring a digital signature solution. It is no longer necessary to travel long distances simply to sign a document.
This seemingly insignificant detail is of utmost importance. To finalize a hire, it is sometimes necessary to bring together several people with a busy schedule. This small step towards modernization signs the end of the logistics puzzle.
Video interview: Our tricks
A good interview is a straightforward dialogue with a recruiter who is engaging in spite of the distance. Businesses who are empathetic will receive better results once the situation subsides, as the candidates and employees will remember how they were treated.
Prepare your interviewee for the video conference. A few days ahead of time, inform them of the platform you will be using so that they can download it and become familiar with it.
Verify your internet connection and the lighting. Choose a quiet location to minimize interruptions.
Invite a colleague to generate spontaneous conversation and reveal your team's chemistry.
Come up with original questions, such as: You have 100 emails, but you can only reply to 20 of them. What do you do? If you were a COVID-19 mask, which one would you be?
Insert anecdotes, initiate a discussion non-related to your offer, and exploit your platforms' functionalities to help your candidate feel at ease, such as proposing a choice of background or to draw something that represents them on the white board on the screen.
Have a coffee together.
The digital shift
For entrepreneurs and HR managers that have been working from home, it has become all too clear that to find the ideal candidate, it's time to let go of old methods and embrace technology. From home, it is impossible to receive CVs in person, to put them on a colleague's desk for feedback, or to jot down comments in the margins as you go. In confinement, there is no point in showcasing available positions on the store front window.
Phones have rarely been silent since the start of the pandemic. On the line are recruiters obliged to unearth workers virtually, but mainly restaurateurs, hoteliers, and IT start-ups, who are trying to renew their team laid off mid March and are looking for a way to manage everything online effectively. The pandemic precipitates the digital transition, even for SMEs that never manifested much interest in recruiting.
Therefore, it is natural that a greater number of Canadian employers are using Google Sheets to keep track of procedures and include their colleagues more easily, Google Drive or Dropbox to save their CVs, Adobe Sign or PandaDoc for e-signatures, and so on.
By downloading free apps, investing in a job posting solution, creating a profile bank, resorting to advanced search engines and conducting virtual interviews, some of these employers will discover how these tools can help them build a dream team, that is more productive and conducive to success, without investing a lot of time and effort. A virus affecting our recruitment methods, now that's an unusual occurrence.
The answer
Will COVID-19 have an impact on recruiting? All evidence points to yes. Confinement measures, encouragement from public health authorities to limit travel, and telework have incited businesses to go digital for CV management, the interview process, follow-ups, and staffing documents. By opting for technological tools, business owners can more easily access workforce in remote areas. They will gain in efficiency and will consequently be more numerous to consider talent acquisition as a significant aspect of entrepreneurship.
1Difficile de recruter pendant la pandémie
2Zoom job interviews and assessing skills for remote work: Hiring tips in a pandemic
About Nethris
Founded 45 years ago, Nethris is a Canadian company that provides payroll services to over 17,000 SMEs across the country. We take care of your payroll from A to Z, from calculating salaries to the issuing tax slips. Our easy-to-use, affordable and secure cloud solutions also simplify time, human resource, and group benefits management.
Click here for more information or speak with one of our experts now, at 1-888-650-6291.