Point of View Luncheons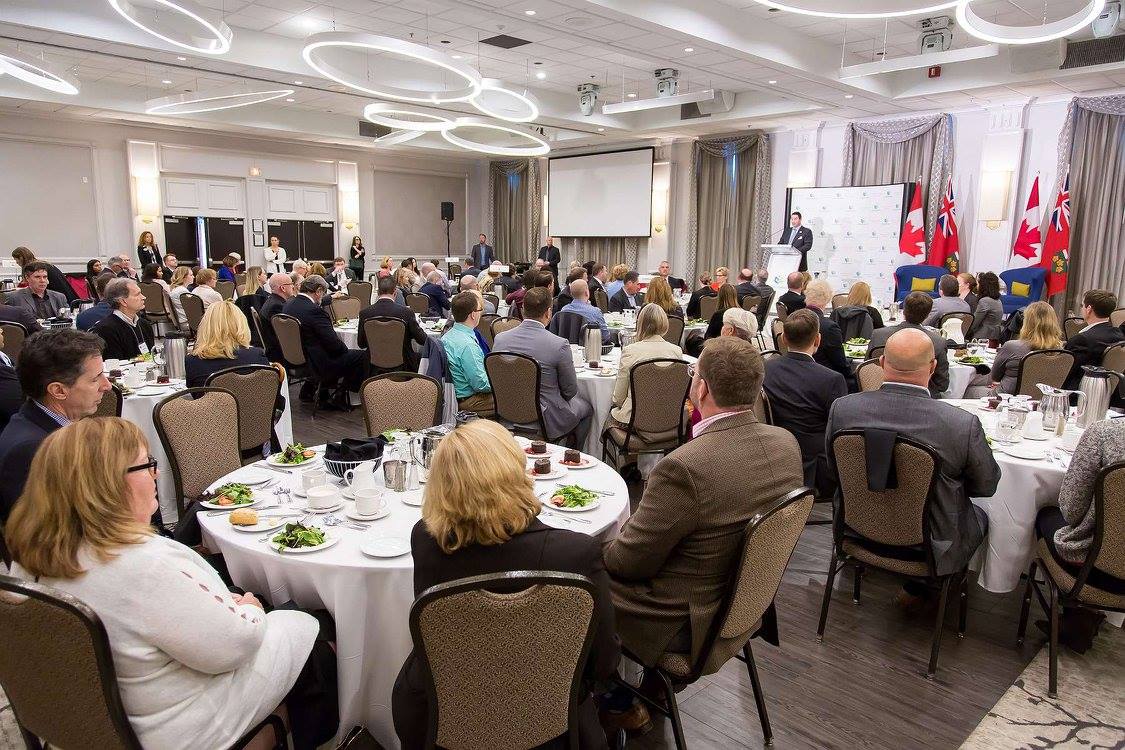 Discover the thoughts and practices of notable business and political leaders through informative and thought provoking Point of View Luncheons. The Chamber is proud to be able to bring together the movers and shakers that influence new business practices, new legislation, and new ways of looking at the world.
Hear what industry leading CEO's, influential politicians, and those who are helping to change business for the better are doing. Here are some recent Point of View speakers the Chamber is happy have brought to our members:
David Chilton, Bestselling Author, Entrepreneur, Financial Guru and former "Dragon"
Hon. Jim Prentice, former federal cabinet minister and current Vice Chair of CIBC
"Innovating for a Brighter Future" with Feridun Hamdullahpur, President of the University of Waterloo
"Canada's Skills Shortage and Literacy Challenge" with TD Bank Financial Groups' Chief Economist Craig Alexander and a discussion to follow with Professor Mikal Skuterud from the Department of Economics at the University of Waterloo
"A Newcomer's View of Waterloo Region" with the new Dean of the Laurier School of Business and Economics Micheal Kelly
"Modernizing Lottery and Gaming in Waterloo Region" with President and CEO of the Ontario Lottery and Gaming Corporation Rod Phillips
"Natural Gas in Ontario's Energy Mix: Seeing the Bigger Picture" from Steve Baker, President of Union Gas
Premier Kathleen Wynne on the current state and future of Ontario
Staff Liaison: Carolyn Marsh, Events Manager
View the Chamber events calendar for information on the next Point of View event.