Benefits of Businesses Working with Students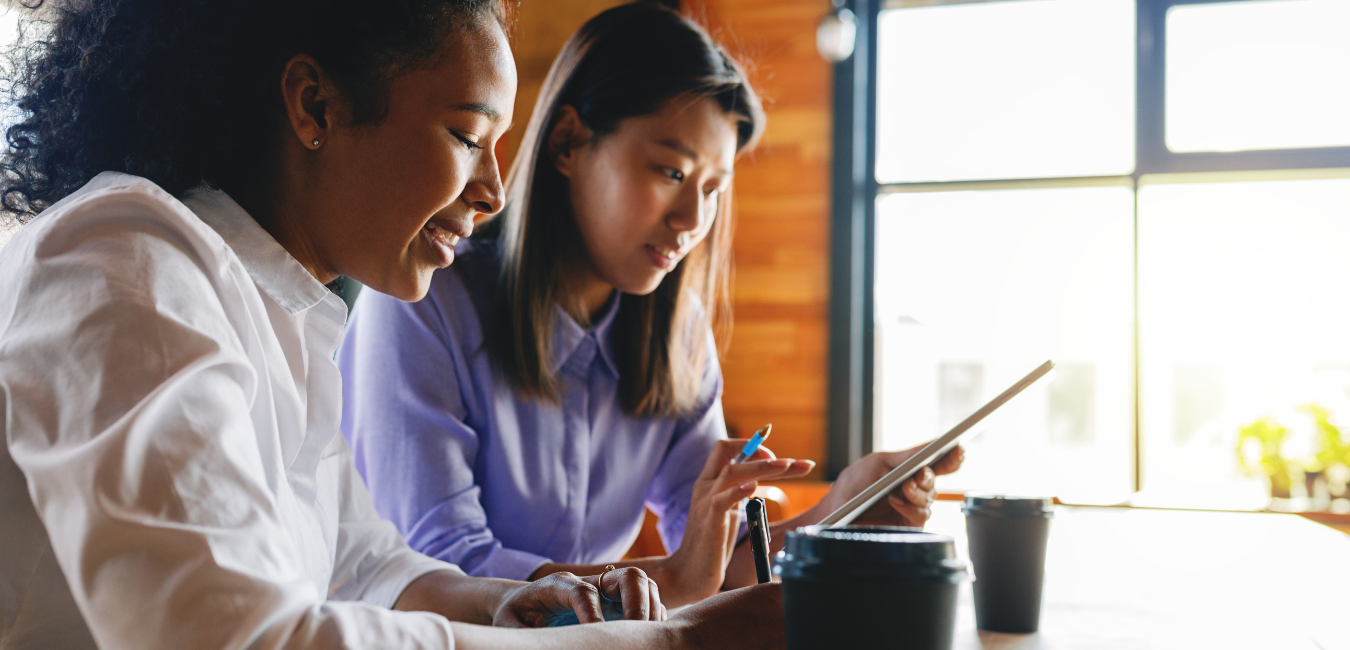 Have you thought about working with students in your small business? When you're swamped with work, it is an enticing thought to bring on more support. It might be a daunting task if you have never worked with a student before, have a small staff, or don't have any current employees at all. If you're thinking about this as an opportunity to pursue, understanding the benefits of working with students is a great place to start.
Up-to-Date Knowledge
With technology ever-changing, new research being developed and a yearning to continuously learn, students are a great resource to implement up-to-date knowledge and practices within your workplace. When you're in the thick of it – constantly trying to keep up with your business needs and the day-to-day – it can be hard to think about re-working current processes to be more efficient and smooth. Students are learning about the latest technologies, techniques, and methods and they are eager to apply their learning to best support your business.
Support on Projects
Some small businesses may need a helping hand for a short term project. Examples of this type of assistance could include having a student develop a marketing plan for the business, streamlining a process or system for the business, or even practical physical skills such as creating videos. Receiving support on these projects allows small business owners like yourself to get the day-to-day tasks done, while having the opportunity to continue to grow with the support of a student. Since working with students is a low or no cost solution, this makes receiving support more accessible for business owners.
Professional/Staff Development Opportunities
With many small businesses having a small staff, it can be hard to provide opportunities for growth and mentorship. Engaging with a student can provide your staff with the opportunity to develop their mentoring and leadership skills. Although students are well-suited for the roles that they work in, they require guidance and mentorship in order to understand your businesses as well as the industry. Giving this opportunity to staff allows for their continued professional growth, as well as fulfilling the support required with the help from the student.
Build your Talent Pipeline
Talent recruitment and retention is a challenge for many types of businesses in various industries across Canada. An important part of any business' talent strategy is to connect with students while they are still in school. This approach gives businesses the opportunity to add temporary resources to their team in a low or no cost way, while providing an opportunity for a student to develop skills and gain experience. When it comes time to hire additional staff, businesses that have worked with students may have the opportunity to recruit from a talent pool that already has industry knowledge as well as an understanding of the inner-workings of the organization itself. This saves the business a lot of time (and money!) from onboarding and training processes.
Community Support 
When you choose to work with students, you are having a great community impact. The partnership of businesses and students is a great one because it gives the opportunity to students to get hands-on experience in their field of study, while businesses receive the support and expertise that the students have to offer. Being a business that provides opportunities for students to learn helps grow our future local talent, which is essential in building strong communities. 
---
Understanding the benefits of working with a student can help ease some of your concerns when getting started in this process. The Greater KW Chamber's Access Student Talent Program is aimed at providing support to businesses who are interested in learning more about working with students. Contact us today and we will talk with you about your business' needs. We will then do the research to find the options that you may have for working with students and we will connect you with the appropriate representatives at Conestoga College, the University of Waterloo, and/or Wilfrid Laurier University. Get started today!