Benefits of Industry and Community Partnership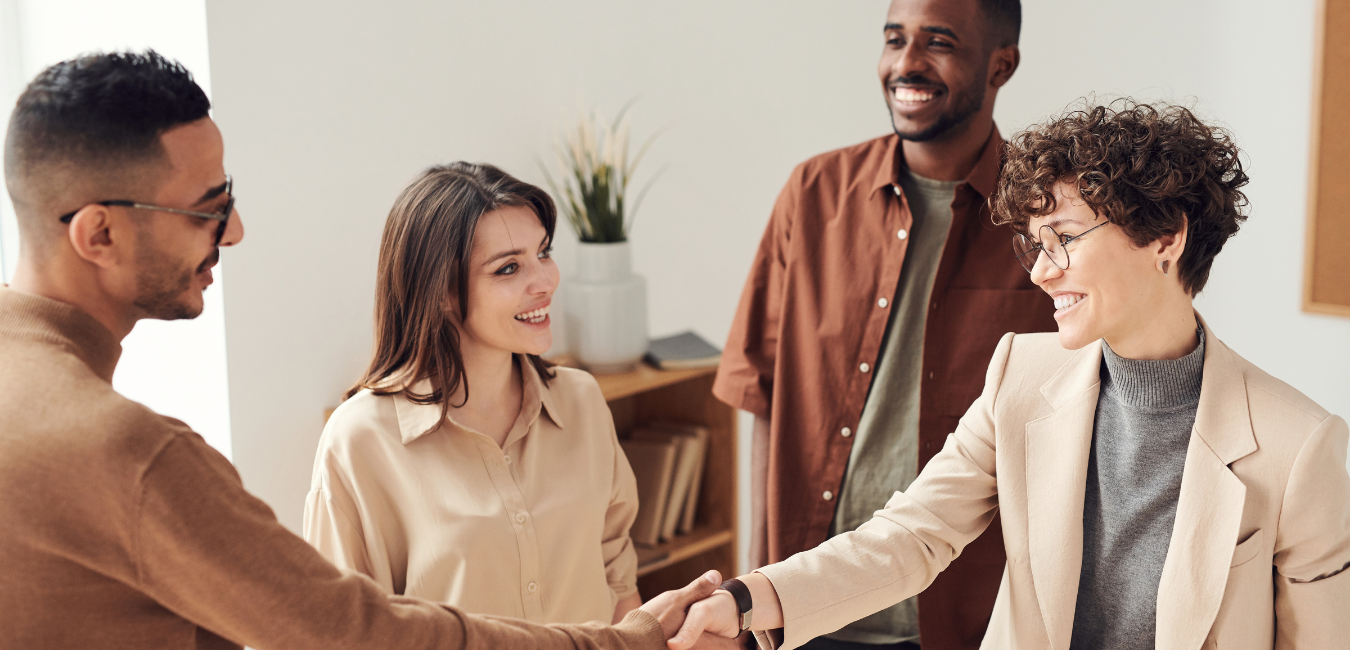 As a small business owner, you have put in a lot of work for your business to be successful. From taking the time to complete your day-to-day tasks, while planning for your business' future, it's a constant cycle of dedication. We know that our small business community has a strong sense of connection. However, it can be challenging for businesses to break through and connect with community partners. One solution to this is to partner with our Chamber's Access Student Talent Program and local post-secondary schools to engage with students and help support your business. It may seem difficult to know where to get started, but we are here to help!
Coming together and building community partnerships looks different for every business. Some ways that you can build partnerships is through your network, through the people you hire, and the ways you give back to the community. Partnering with organizations such as the Chamber and its Access Student Talent program opens opportunities to engage with our community in ways you may not have considered.
Networking
Your business should always be open to networking opportunities that come its way. Not only is it a great way to showcase your products and services, but it could be the way you make new community partnerships. The Greater KW Chamber of Commerce offers a variety of networking opportunities for its members, as well as the greater business community. These networking events are a great way to meet new people, which is currently happening virtually. Having the opportunity to network allows you to make connections that could enhance your future talent pipeline. 
Networking can set you up to meet people who run organizations aimed to help small businesses like yours. For example, our Access Student Talent team is often available at networking events to talk with you more about how working with students may help your business. Whether your network expands to include current students who may be looking for work-integrated learning opportunities, other businesses who are also working with students, or considering talent recruitment, networking is a great way to establish your community partnerships.
Influence
As a small business owner, you understand how your business makes a difference to the communities that you serve. This influence allows you to address problems that your products or services solve. Your influence can also be applied to community partnerships, especially when developing your talent pipeline. Coaching, teaching and helping our workers of tomorrow are a few ways you can not only succession plan for your business, but also build community relationships with local schools, students and future leaders. 
When your business chooses to work with students, it provides the opportunity to build your talent pipeline through raising awareness of your business and influencing the skills that students are developing. If your staff are looking for growth opportunities, providing them with the opportunity to coach or mentor a student could be a great professional development opportunity. Not only will you receive the additional resources that you require, but you'll also be providing a great experience to your current team, as well as the student. 
Access Innovative and Creative Ideas
One way to establish partnerships with other community organizations is through seeking out expertise. You can connect with experts such as our staff at the Access Student Talent program who can help you understand the different work-integrated learning opportunities and find the programs that best suit your business' needs. This can also lead to partnerships with our local educational partners Conestoga College, the University of Waterloo and Wilfrid Laurier University. When you connect with experts, you open yourself up to additional knowledge and resources that may not have been available to you before.
When you take the next step into community partnership and connect with experts, you open yourself up to a variety of resources and important information. Through the lens of receiving support your business may require, this can take the form of working with post-secondary students. Oftentimes, students have up-to-date knowledge and fresh ideas on hand from their programs of study. They can provide up-to-date expertise on their given subject to help enhance your business during their short term work-integrated learning opportunity.
Gain Perspective
When choosing to branch out and accept community partnerships, you open yourself up to gaining new and different perspectives than you have before. This could be in the form of gaining new ideas on how your business could operate in a way that allows you to have a better work/life balance. It could also show you the opportunities to implement automation or updating your current systems. If you have an open mind when working with community partners, you could face additional help in your business that will be beneficial in the long run. 
A partnership that could help with developing new ideas, implementing automation and updating current systems, could be with our local post-secondary schools. Conestoga College, the University of Waterloo and Wilfrid Laurier University are the educational partners of the Access Student Talent program; through the program, we are helping to connect more small businesses with post-secondary student talent in Waterloo Region. 
---
If you would like to connect with community partners like our educational institutions and post-secondary students, contact Allison Mitchell, Program Manager of the Access Student Talent Program to get started today!