Create an Effective Job Posting to Hire Students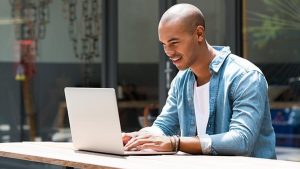 An effective job posting includes a job summary, required skills, responsibilities, tasks and additional information such as location, salary and other relevant information. Grabbing the job seekers attention is important as you want them to apply for the role. Remember, first impressions matter!
Job Title
Aligning the job title with the job activities is a great way to ensure that the job posting is opened by as many students as possible. For example, if you are looking for a student to help with marketing projects, Marketing Assistant is an appropriate title.
Job Summary
A lengthy summary of the job can be ineffective. There are three essential components: 1) overview of the company 2) importance of the position within the company and 3) a brief summary of the job responsibilities.
The overview should be brief (2-3 sentences) and should include the company's values and beliefs. Outlining the importance of the position within the company is also crucial so that the post-secondary student understand the impact of their contributions.
When listing job responsibilities use bullet points for a quick scan. How to Write Effective Job Postings: Job Description and Skills, illustrates that choice of words is a key determinant in developing strong statements and advises the use of active verbs.
Ineffective: Duties include supporting VP level management and above, making travel arrangements, calendar management, scheduling, procurement, assist in producing PowerPoint presentations, etc.
Effective:

Manage and coordinate the schedules for executive management
Make reservations for flight and hotel accommodations
Assist with production of sales presentations
Job Requirements
Describe the ideal candidate you are looking for in a short and concise manner. It lets the student determine whether they are a good fit for the position. List necessary skills, relevant experience, educational requirements, software requirements and other skills that are relevant to the role. Ensure that the skills, experience and education listed are directly related to duties described in the job description. Employers could also include the skills that a student will develop while working in the role to add more appeal.
Quick Job Posting Tips
Check out the tips below when creating your job postings:
Proof read your work. Review written material as you would other marketing materials and get various people to take a look at it.
Use gender-neutral terminology.
Avoid highlighting duties that are irrelevant to the job.
Use readable formatting. The cleaner it is the easier it is to read.
Avoid using short forms or acronyms.
Share information relating to the workplace environment such as; clubs, creative benefits, team events, potlucks, community involvement, office culture and anything else that a student could benefit from by working with you.
Ensure you are asking for minimum requirements. Some students may not feel qualified when applying for entry-level jobs if they do not meet all requirements listed.
Use these job posting tips to hire a post-secondary student near you! Check out the Greater Kitchener Waterloo Chamber of Commerce's (GKWCC) Access Student Talent initiative to learn about ways that you may be able to work with post-secondary students. Please visit us at https://greaterkwchamber.com/membership-programs/access-student-talent/ or contact Allison Mitchell.
This blog post was created using materials provided by the University of Waterloo, Wilfrid Laurier University and Conestoga College. To learn more about the resources available at each of those post-secondary schools, please see below.
---
Job Posting Resources
University of Waterloo, https://uwaterloo.ca/hire/employer-resources/start-writing-perfect-job-description 
Wilfrid Laurier University, https://navigator.wlu.ca/career/home.htm
Conestoga College, https://www.conestogac.on.ca/employers/