Meet the GKW Chamber's First Co-op Student!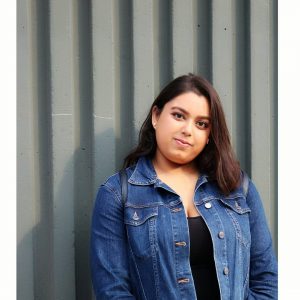 Hello, my name is Aparna Gupta and I am a third year Psychology and Business student at the University of Waterloo. As a part of the school's co-op program, I have the opportunity to work with the Greater Kitchener Waterloo Chamber of Commerce (GKWCC) on their new initiative that helps small businesses access student talent; my role is Marketing and Outreach Assistant! I have worked with small businesses in the Kitchener-Waterloo region in previous co-op terms and have seen the value that an experiential learning student can bring to a small business.
Small business leaders have a lot to do and not enough time to do it. There are so many tasks that are brushed to the side because more important tasks take priority. What if there was someone to take care of the tasks your staff may never get to? If you aren't sure whether you should add a certain position to your full time staff, then an experiential learning student is a great way to test it out. You may find that you require a skillset that doesn't currently exist at your company and you don't have the time to learn. Working with a student who has that skillset can help your business and teach you the basics. Students are an untapped source of temporary employment driving productivity for your business by helping you complete these and many other tasks.
As a senior experiential learning student, I have personally experienced the value of experiential learning. In the current and future job market, any opportunity to set yourself apart from other applicants is valuable. Through the co-op program at my University, I am able to graduate in five years with a Bachelor degree, two years of relevant experience, a clear direction for my career and strong industry connections. Experiential Learning also helps my academics as I am able to apply knowledge learnt in the classroom in a real life setting which further solidifies my understanding of the concept and its practical use in the workplace. I am able to connect what I am learning in the classroom to experiences in the workplace to help me better understand concepts when in school.
I have loved working with small businesses during my co-op terms because of the unique experiences that I have gotten. I have had the opportunity to work in smaller teams, which has given the entire team a stronger direction and a better connection which has helped with collaboration. I take a lot of pride in the work I do and working with small businesses has given me the opportunity to see the direct impact that my work has on a business's productivity, success and profit. Seeing this type of impact can be harder to see in a large business; when working for a small businesses the impact of my actions are clear!
I know that my experience with experiential learning is setting me up for success in my career because I am developing the skills and experience that are beneficial to employers. All three post-secondary schools in Waterloo Region – the University of Waterloo, Wilfrid Laurier, and Conestoga College – have students that are available for co-op and non-co-op experiential learning opportunities. Take a moment to consider how working with a post-secondary student could benefit your business. Do you have projects that you need help with? Are you interested in the creative and innovation ideas that students can bring to a business? Do you want to connect with students now to build your talent pipeline for the future?
If you are interested in learning more, please contact us!