The Chamber's New Co-op TEAM!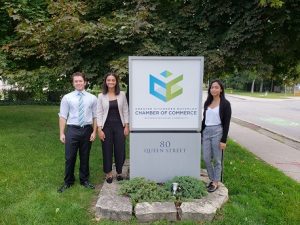 For the first time, the Greater Kitchener Waterloo Chamber of Commerce (GKWCC) is proud to announce that we have developed a Co-op team! Our co-op students – Anika Ibrahim, Brody McManus, and Harvir Grewal – are working with Allison Mitchell on the GKWCC's initiative, Access Student Talent that is being piloted in collaboration with Conestoga College, the University of Waterloo and Wilfred Laurier University. We are excited to introduce you to our co-op team!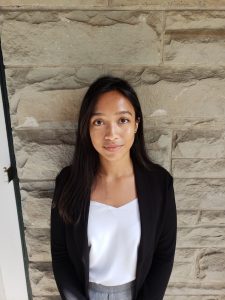 Hi, my name is Anika and I am a second year student in Honours Biology at the University of Waterloo. This is my second co-op term and I am excited to be working at the GKWCC working as a Business Development Assistant alongside Brody and Harvir. I am eager to use my past co-op experience working in a call center to help build strong bridges between employers and post-secondary students through experiential learning.
Experiential learning is a powerful tool for both employers and post-secondary students as it builds talent through real-life experience rather than simply words on paper. Employers prefer hiring a person with relevant experience as it makes the training and transition into roles easier. Similarly, the biggest issue for many recent grads, and a concerning aspect for post-secondary students, is the lack of experience upon graduation. Through experiential learning opportunities, students will be able to build their experience while employers are able to hire better talent that have relevant experience. I am excited to be working on this exciting new project to educate and create more opportunities for employers and post-secondary schools through the positive impact of experiential learning.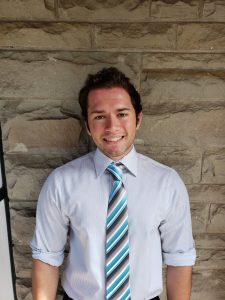 I'm Brody McManus, one of the three co-op students working with the GKWCC this fall semester. I am filling one of the two roles as an Experiential Learning Business Development Assistant. This will be my third and final co-op term as I enter my fourth year of the Bachelor of Business Administration program at Wilfrid Laurier University, and I couldn't be more excited to help build the relationship between small businesses and the post-secondary schools in the KW region.
My first two co-op experiences, co-op being just one sub-category of experiential learning, was spent managing two different small businesses of my own. Both of these experiences positively contributed to the operations of the parent organization. While academics are no doubt important, the work I did in my position was absolutely invaluable to gaining real world experience that purely theory based academics is unable to provide by itself. It is for these reasons that I am looking forward to building a relationship that will benefit businesses by generating new and helpful talent in post-secondary students, while also giving these students the opportunity to get valuable on-the-job experience that is extremely beneficial to their learning.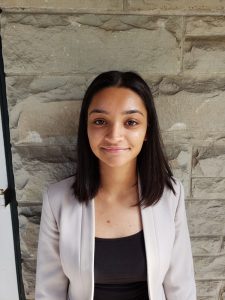 Hi, my name is Harvir and I am a third year Arts and Business student at UWaterloo. As part of the Co-operative Program at the University I have the opportunity to practice work place skills in a business environment. I have participated in one other co-op term before my current role with the GKWCC. During my first co-op term I worked in a small business with approximately 10-15 employees and it was an amazing experience! I would suggest having one experience at a small business as they offer unique experiences and a wide range of opportunities. Although my position was the Marketing and Sales Coordinator, I was able to contribute to the Human Resources, Finance and Shipping Departments. Being able to see the impact that my work had on the business' efficiency and productivity has given me a sense of accomplishment. It has also helped me understand the skills that I have gained through my experience and the positive impact I've made.
Working on the Access Student Talent initiative at the GKWCC ties in very well with my previous work. This initiative helps small businesses address talent challenges by accessing student talent, which enables companies to be productive and, build a strong talent pipeline. Due to these reasons I am very excited to be working on the initiative and look forward to the influence it has on small businesses!
If you are interested in learning more about how you can work with a post-secondary students in your business, visit us at https://greaterkwchamber.com/membership-programs/access-student-talent/  or contact one of our team members:
Allison Mitchell, Experiencing Learning Outreach Coordinator
Anika Ibrahim, Experiential Learning Business Development Assistant
Brody McManus, Experiential Learning Business Development Assistant
Harvir Grewal, Experiential Learning Marketing Assistant