Welcoming Meetings and Conferences Back to Waterloo Region
BY ALEX KINSELLA | MARCH 2022
After two years of working and meeting virtually, everyone is looking forward to welcoming back business visitors to Waterloo Region. Sure, meeting over video calls or attending business webinars have their advantages—especially being able to attend an all-day virtual conference in your comfy clothes. But there's something to be said for meeting, learning, and working side-by-side. 
Helping local and out-of-town businesses and organizations find everything from the perfect meeting space to activities for attendees and their guests is the responsibility of Jennifer Eddings, Director of Business Development at Explore Waterloo Region (EWR). 
Eddings grew up in Waterloo Region before heading out west to work as Director of Promotions for the BC Lions of the Canadian Football League. She's worked for a large brand marketing company in Santa Monica, California, and spent ten years in Las Vegas marketing for shows on the Las Vegas Strip. 
                                                                          Since joining Explore Waterloo Region in 2014, Eddings has worked with national and international businesses and associations to help make Waterloo Region a welcoming destination for groups of all sizes. The last two years have been challenging with travel and in-door restrictions forcing events to be postponed. As restrictions start to lift, Eddings is excited to welcome businesses and conferences to the region. 
"The event and conference industry are starting to open up. I think most of us are over virtual meetings. Although we'll definitely see hybrid events still happen, there's nothing like meeting together in person," Eddings said.
EWR HOMETOWN ADVANTAGE PROGRAM
Even before the pandemic, Eddings has had a unique challenge—helping local businesses understand the fantastic venues and amenities we have right here in Waterloo Region. It's a core part of EWR's Hometown Advantage campaign to encourage Waterloo Region residents, business owners, and other leaders to help identify conferences or business events to bring to Waterloo Region.   
"Hometown Advantage is here to raise awareness that we're here to help you with these events. If a conference organizer sends your organization a request for proposal (RFP), we can do the legwork for you. We take care of getting hotel rates, checking availability, suggesting venues, connecting with local vendors for audio & visual, food and beverage, and anything you need to make a conference a success," Eddings said.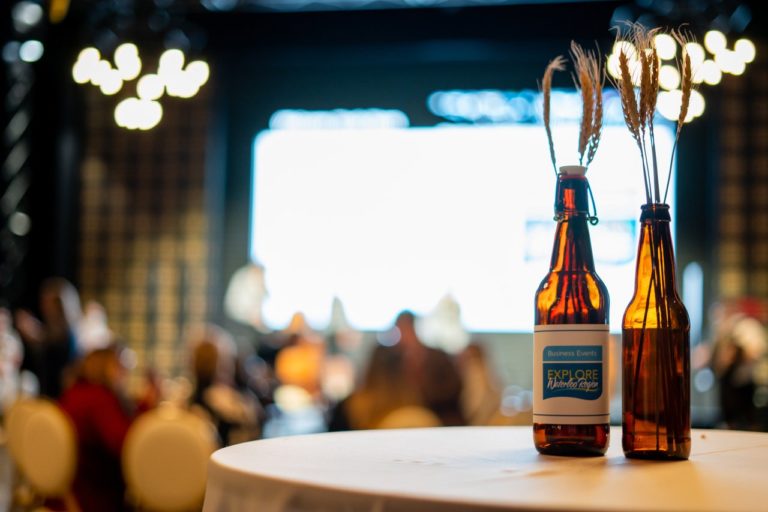 Eddings and the Explore Waterloo Region team are also here to help businesses that have moved to digital by default or have hired remote employees. Businesses looking to hold a quarterly or annual team offsite meeting can find everything they need in Waterloo Region, from venues to hotels to team activities like Canoeing on the Grand, horseback riding with Conestogo River Horseback Adventures, or even putting together a local craft brewery tour. 
"These events could be anything from a small board retreat to an incentive trip for your salespeople. We have small and intimate venues such as Langdon Hall to large venues with great outdoor space like Bingemans that can host your team," Eddings said. 
If the idea of tourism doesn't come to mind when thinking about business conferences, you're not alone. It's a misconception that Eddings hopes to change over time. 
"Most people don't realize that business events can bring in more dollars per visitor than leisure travel," Eddings said. 
It's an especially important point to consider as tourism and hospitality were two of the most negatively impacted industries during the pandemic. Eddings wants every business leader to know that her team is here to help bring people to town to make an impact on the region's economic recovery.  
"Whether you're a local event planner, or you know a conference organizer from outside the region who is planning an event, let's use our Hometown Advantage to connect with us, so we can help bring more of these events to Waterloo Region," Eddings added.
WATERLOO REGION'S EASE OF ACCESSIBILITY
One growing advantage for bringing business travelers to Waterloo Region is the ongoing expansion at the Waterloo Regional International Airport and the recent addition of Flair Airlines to current airlines partners WestJet, and Pivot Airlines.  
The airport expansion includes a runway extension and terminal upgrades to support an expected one million passengers this year. That's just the beginning. Three million people—nearly 3% of the total population of Canada—live within a one-hour drive of Waterloo Regional International Airport. 
"I'm really excited about the airport expansion. We're going to have new connectivity to Ottawa and Montreal too. It's a great tool to promote to event and conference organizers – it means delegates can bypass the congestion at Toronto Pearson International Airport and instead fly right into Waterloo Region," Eddings said.  
Another new venue of note in Waterloo Region is Tapestry Hall in Cambridge. This new venue features two rooms for conferences, events, and weddings. Their Main Room can be configured to host up to 1,000 people, and the Tap Room can host up to 200 guests.
"Tapestry Hall opened right before the pandemic, so a lot of people still don't know about it. It's one of our gems that I want to be able to show off and showcase—especially to our locals," Eddings added. 
Whatever the size and scope of your event, Eddings and her team are ready to assist with planning to help make the event a success for the conference organizer, attendees, and local businesses and vendors. 
We're looking forward to seeing you in Waterloo Region soon!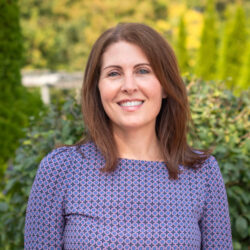 JENNIFER EDDINGS 
Director of Sales