Your Business' Online Presence is More Important Now Than Ever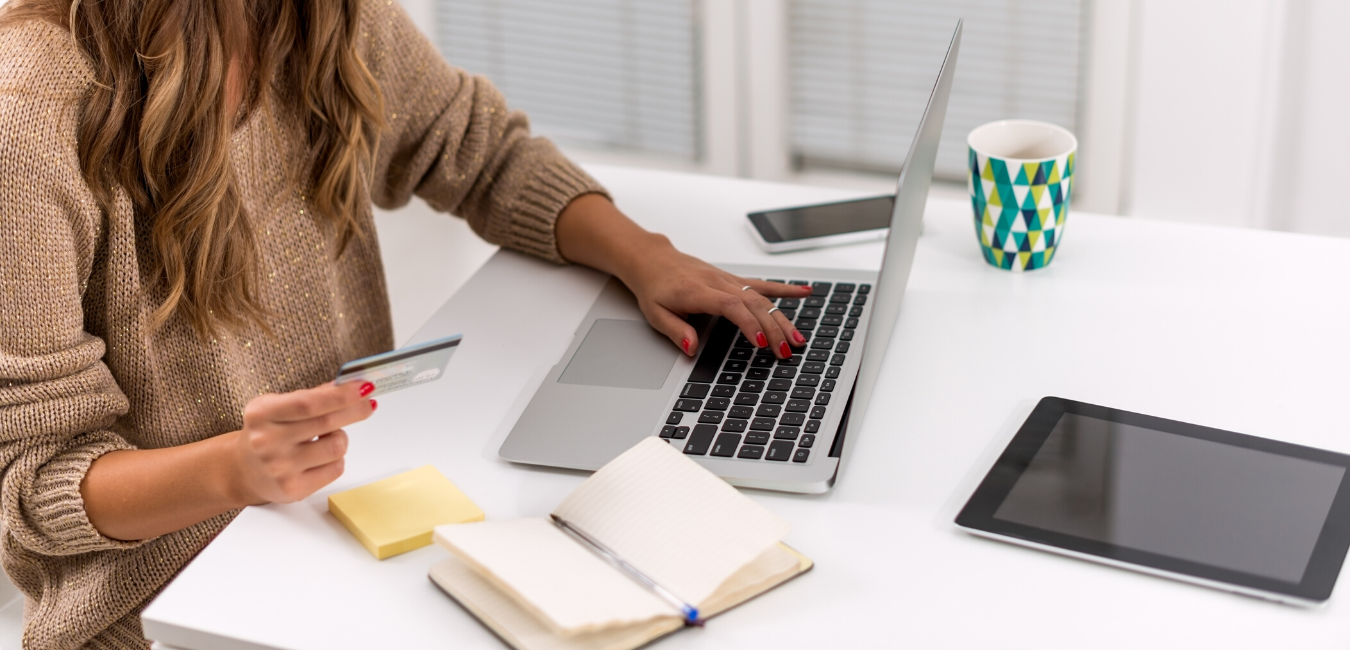 With COVID-19 causing businesses to shut down or alter daily operations, it is becoming apparent that an online presence is essential in being able to reach your customers in an accessible way. From e-commerce, to sharing relevant content and moving towards buying online through curbside pick up or delivery, it's more important than ever to be versatile.
Why is it important?
You might be thinking "how does this apply to me?" Many small businesses have had to pivot the way they interact with their customers during the COVID-19 pandemic. To stay afloat, many are offering new ways to sell to their customers including using listings on a website, offering flexible payment options such as E-transfers and are changing delivery protocols to align with new restrictions. We should always have an online presence for our businesses, and now is as good a time as ever to get started. 
Customers now more than ever want to learn more about products and services before they even step foot in a store – even without a pandemic. They rely on other customer reviews, prefer flexible options such as offering gift cards or coupons, and want to shop from the comfort of their own home. Having these flexible options positions your business as one that can keep up with the different shopping styles and demands that customers make. Diversifying your business allows for continued growth for yourself and the relationships you build with your customers.
What can I do?
Now you may be feeling overwhelmed. Setting up an online presence is typically seen as a long, tedious and expensive process. The first step is to better understand what mediums work best for your business. Typically, a website, social media pages (such as Facebook and Instagram) and establishing a brand that aligns with online activity is mapped out when building your business online.
Get on Social Media
Social media is a great way to immediately get yourself online and it is free. For many businesses, Facebook and Instagram are now the go-to platforms to communicate with customers. However, depending on your industry, you may also want to have accounts such as Twitter or YouTube. Having a Twitter presence would be important for businesses that communicate with other businesses, as well as those who interact with the government such as non-profit organizations and charities. YouTube would be especially helpful for companies with a lot of video content. Specifically, videographers would have an opportunity to showcase their content in a high quality way online.
Get a Website
Many businesses can feel overwhelmed at the idea of building a website. Especially for a small business owner who wears many hats day-to-day to keep your business going, you may not have the time to learn how to create or code a custom website. If you sell products online, it would be beneficial to have the opportunity to list them in a marketplace where customers can continue to flexibly shop. They can choose from picking up in-store or have delivery options (if that suits your business' needs). ShopKW is a local platform that has affordable website packages that are fully search engine optimized, include a marketplace and flexible web design. 
Get Noticed
Hashtags are also a great way for your business' online presence to grow. Using hashtags allows your posts to be amalgamated into a group of other posts with similar content. This means if someone is looking for "#HomeDecor" your online shop will appear! It is important to include hashtags that are particularly relevant to your post, and not just your brand itself. This way you will attract long-term customers that are actually interested in your brand, rather than ones that came from one post they may have liked.
How can the Chamber help?
We understand how difficult this time can be for many of our member businesses so we want to help! ShopKW is a Chamber initiative that is available to any business in Kitchener-Waterloo – not just Chamber members. It allows you to have an online platform to showcase all your business has to offer, especially during times where many physical businesses are closed.
ShopKW offers a variety of online resources to get your online presence up and running. From affordable websites, to scheduling social media posts, it can do it all. There are many packages that work with your business to suit your needs such as a managed package where ShopKW staff will schedule your posts for you every month for a small fee. You can also list your products online with the online marketplace feature, give options for shipping and delivery, all with the capability for customers to also leave you reviews. This is a one-stop-shop for all of your online needs – even including options such as offering gift cards, menus and coupons. With it being increasingly important to have an online presence, there's no better time to start then now.
---
Get Started Today!
If you're interested in growing or starting your online presence for your business immediately through ShopKW, contact Dana Walton at dwalton@greaterkwchamber.com. With a short turnaround time, you can be up and running to operate your business online in ways you may never have before. Through tough times comes the opportunity to change – are you willing to adapt?