Restaurants

The Chamber hosts over 80 events each and every year and offers dozens of programs to its members. We know that's a lot to take in. Sometimes it can be hard to figure our how you should starting using the Chamber to its fullest. That's why we've created a checklist exclusively for the exceptional restaurants and caterers in Waterloo Region who want to grow with the Chamber. If you follow each of the actions in the checklist we are confident your business will continue to grow!
By completing these 6 steps we have seen Chamber members build their business and sustain it for the future. Don't just take our word for it. Here's what one member says about her experience in using the Chamber to help grow her business from a fledgling startup to a thriving, and award-winning, catering business:
---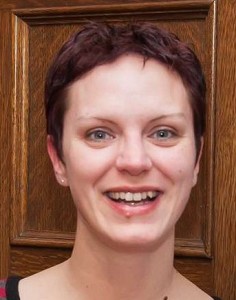 "The Greater KW Chamber of Commerce has been an invaluable tool for both networking and education for myself and my senior management staff. We've had the opportunity to showcase our food at networking events and meet the decision-makers from businesses who plan company parties. The Chamber Academy and the Peer2Peer groups that I frequent offer hands-on business guidance. I also love the savings I get from using Zomaron for my merchant services."
Stephanie Tanner, Owner, Little Mushroom Catering
---
Growing Your Restaurant Starts with You!
There is no better business organization to be part of to build and grow your business with. The Chamber helps you get in front of potential customers, enables you to learn and collaborate with other businesses, and save on your day-to-day businesses costs like merchant services, shipping costs, telecom fees, and our renown group benefits plan with Cowan Insurance Group.
Call us directly at 519.749.6042 or fill our the form below to find out how you can start taking advantage of the Chamber's member benefits that are right at your fingertips!
---